Current Radar 
TODAY –
A Good Day to Run Errands, Go to the Store, Etc.

– High:

40°

Before we get to tomorrow's winter weather chances and the inevitable frenzy, let's get you through today.

A Freezing Fog Advisory will expire at 9 AM. By mid-morning, we should see any areas of fog begin to break-up.

A big storm system is getting going this morning off to our west. However, it'll just bring us some rain today and especially tonight:
Models think some rain will be in the area by later this morning, and current radar says that's correct – there is already some rain sneaking-up from the southwest as of 8 AM.
A bigger push of rain will arrive by tonight.
Skies will be cloudy throughout the day, and highs will reach the low 40°s.
FRIDAY –
Winter Storm Warning in Effect at 6 AM

– Wake Up:

35°

, High:

37°
What's Going On?
Another low pressure system that looks to bring a lot of snow to the U.S. through this weekend will be in our neck of the woods tomorrow. It will slide just south of us, but put us in a prime spot for potentially seeing a good bit of snow on Friday & into Saturday. The amount of snow we could see, along with the chance for some more ice, will throw travel into a tizzy once again…possibly worse than it was yesterday. Alas, a Winter Storm Warning is in place:

How Much Snow?!
Naturally (sarcasm), there is a pretty big spread between the models on snowfall rates. The Euro thinks we could get 7 inches (!!!), while the GFS says about 1 inch. The NAM puts us in the middle, at about 4 inches.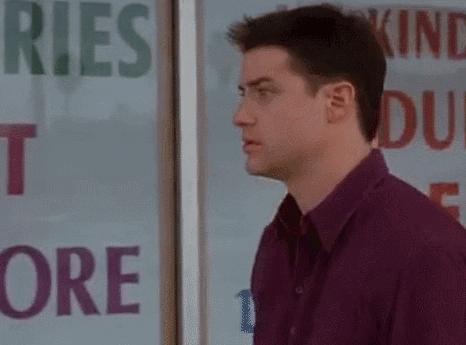 This is why we have humans look at the weather. One constant between models is that the heaviest snow will set-up to the north of Davidson County, with most of the heavy-hitting amounts being in Kentucky. Our NWS thinks this will be the case, too. They have us in the 2-4 inch range:

Not to be forgotten is the tenth of an inch of ice we could see before the snow.
We'll break down the day for you, starting now.
Friday Morning
Rain that moves-in tonight will continue into tomorrow morning:
The NAM agrees with keeping plain rain around to start the day:
Counties to our NW should start to see the a changeover to freezing rain (eventually snow) by about mid-morning:
Afternoon
The GFS shows a quicker changeover from rain to snow for us:
But, as the 9 AM NAM4 image above suggests, I do think there is the chance for some ice in there before things go right to snow. However, it still looks like this will be a much quicker and ideal changeover than what happened Wednesday.
By noon, NAM has much more snow around:
Evening
Mid-afternoon through the evening should be snow-dominated. The GFS thinks we'll get less than an inch over 6 hours (keep in mind this was the conservative model):
Takeaways
If you remember anything from this website, remember this: models are trending toward a LATER time for the rain to change to snow.  Later changeover time means less snow. I would start betting the under on snow accumulations. (This is frustrating consider all model guidance yesterday had the low tracking further SE of us, which was allowing colder air to arrive sooner).
We went through forecast soundings this morning for more detail, and despite what the maps are saying, it looks like more rain and less snow:
Changeover to snow times Friday by model:
NAM12 noon (lol)
NAM4 4 PM
GFS, Euro, Canadian 6 PM
RPM still rain at 8 PM
SREF 9 PM
=
less snow.

— NashSevereWx (@NashSevereWx) January 21, 2016
All the rain we'll see beforehand will keep any initial snow from accumulating right away, which will bump-down any totals at the end of this.
Morning travel looks wet, but OK tomorrow.  Obviously, when the changeover happens (assuming it does), travel will deteriorate, and we'll do our best to share reports with you, but checking with TDOT Smartway and @TrafficJamSam are good resources.
SATURDAY – Wake Up:
25°

, High:

32°

Very light snow may be around early on Saturday morning, but it will be more cloudy than anything else.

The system will be way off east, and we should finally be settling into a quieter weekend, weather-wise.
Looking Ahead: Sun by Sunday!
This website supplements @NashSevereWx on Twitter,

which you can find here.