Current Radar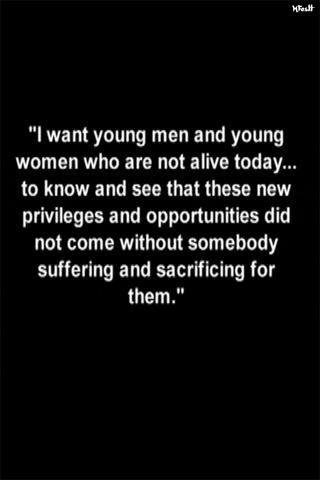 It's So Cold!
Brrr! It got down to 10° at our office this morning! How cold was it at your location? #tnwx

— NWS Nashville (@NWSNashville) January 18, 2016
Today's high is 25°. Add a NW wind at 8 MPH, and wind chills will be in the teens — even during the warmest part of the day.
Exceptionally dry air is also here. The dewpoint (the measure of moisture in the air) will hover around 0°F. Chapstick is needed, so is lotion for dry skin.
Overnight's low temp is 10°, with a high of 31° under sunshine Tuesday.
Two Wintry Precip Chances This Week
First, a word of caution as you venture into the internet today:
Beware of sources that provide specific snow totals and maps w/o qualification and discussion of what could go wrong (2/2).

— Capital Weather Gang (@capitalweather) January 18, 2016
Wednesday
Summary: We think we'll see a little freezing rain or sleet early Wednesday morning, changing to cold rain in late morning/afternoon as surface temps rise above freezing.
Here's the difference between rain, freezing rain, sleet, and snow. They're all different:
— NashSevereWx (@NashSevereWx) January 18, 2016
The difference between a significant ice event and a low/no impact freezing rain event is a few degrees this way or that way, both on the surface and aloft.
Anyone with more than a little confidence on the accuracy of a freezing rain vs rain vs sleet forecast this far away either walked on water or is mis-stating the know-ability of the event.
The models are below. Note how they're different.
The GFS Model
We start out with a very mixed bag of sleet/ice.
The forecast sounding thinks it's sleet.
By late morning, we change over to rain:
The Canadian Model
We start early as freezing rain.
This model is a bit concerning, y'all. Precip falls as rain (due to above-freezing temps overhead), but with surface temps at/below freezing, the rain hits the ground and freezes.
Later in the morning, freezing rain is still ongoing:
In the afternoon, this would change over to all rain, and (very slowly) melt the ice.
If this verifies, travel Wednesday morning will be a mess/no-go.
The European model is what we hope happens. As the precip arrives early Wednesday morning, surface temps will warm just barely above freezing, then settle in the mid-30°s during the daylight hours.  We can't have freezing rain if surface temps are above freezing. So, that's good.
However, the Euro has temps aloft hovering right at or above freezing.  It's almost comical how close we are to freezing aloft. I wish I could post the image — the freezing line at 2,500 feet runs across the northern border of Davidson County, with us on the "warm" side. That's waaaay too close for comfort.
Sometimes, if the precip is falling through an unsaturated column of air, it can lower the temps, but the Euro model thinks the column will be saturated, keeping the temp where it is — right on the line of shenanigans and a wintry mess.
The Euro model, therefore, sits us atop the fence – a temp waggle higher will make it all rain, a wiggle lower and it's sleet or maybe even snow. But, if the model is right about surface temps, nothing should freeze. It's so close, a way of life for being a mid-latitude city. Draw no conclusions!
Our NWS: "While ice accumulations are expected to be small, this will still have a heavy impact on travel around the mid-state Wednesday morning. Temperatures are expected to warm back above freezing Wednesday afternoon and melt any accumulated ice."
Thursday Night-Friday
Don't party/panic yet — it's' too soon.
But here's what the models say:
A cold rain should return Thursday night.
After midnight, the Euro model changes the rain into snow. This morning, the Euro thought this will be more of a dusting than an accumulating snow; however, the new data this afternoon shows accumulating snowfall.
The GFS model generally agrees:
We end up on the cold side of the low, and as moisture wraps around  the back end of it, behold an accumulating snowfall:
Specific snow-totals are undetermined right now — so is the forecast for snow in general. If that low takes another path, the entire thing could bust. Excitement meter is: Low – But Very Interested.
Additional updates and details can be found on Twitter @NashSevereWx.
This website supplements @NashSevereWx on Twitter,

which you can find here.