Current Radar 
Rain Thursday Night…and Again Saturday
Clouds will gather slowly overnight. It'll be cold Thursday morning, but not as cold as it's been this week. 31° is the forecast morning low.
Rain is coming Thursday night. This won't be a lot of rain, just a little — spread out over a long time. The off/on kind.
We may see the first drops just after dark.
The bulk of the rain should arrive after 9 PM. It won't last long.
We will sharpen up that ETA in the morning.
Rain chances will linger Friday, but without any meaningful rain falling. Maybe a passing shower, that's it.
Saturday, a legit rainmaker will arrive, and just about wash away the entire day. Right now we think most of the rain will fall in the morning, tapering off slightly in the afternoon, and maybe a steady drip Saturday night. The 24 hour rain total for Saturday is 0.7″ (GFS model), or, if you prefer the Euro (I do), 0.9″. That's enough to rain stuff out.
Mild Temps…then Arctic Air…Sunday Snow?
We'll remain relatively mild Thursday through Saturday.
The system delivering Saturday's rain is a surface low pressure system that'll drive right overhead (so says the Euro model), then lift off to our NE. The GFS model puts the low in a much more innocent position, off to our NW. The specific track here is pretty important.
As the low leaves us, a stout north wind will come whipping around its back end, driving temps way down, and quickly. Temps will crash into the 30°s.
If the low takes the GFS route, there will be only a small chance of no-worry-flurries flying around during the day Sunday.
But, if that low follows the Euro track (and is as strong as currently advertised), we could see more than just a few flurries Sunday.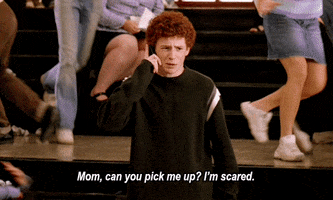 However, in both the GFS and Euro models, although the precip would fall as snow, temps won't quite have made it to freezing to make anything stick. That is to say: current model guidance does not foretell the descent of the White Death–Dairy Overlords–City Paralysis Trinity of Doom.
Don't be this guy.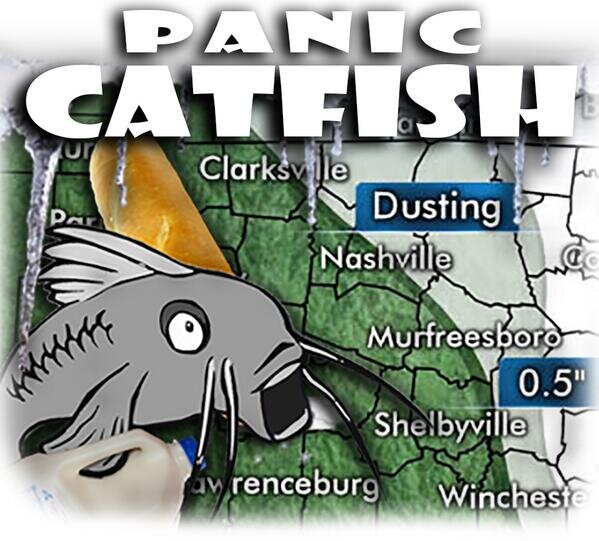 My gut says this will be yet another "cold air chasing precip" classic Middle Tennessee non-event. We'll see. We may be wrong! Stay tuned.
This website supplements @NashSevereWx on Twitter, 

which you can find here.