The forecast is below. But first, the editor intervened to look back at 2015:
Year In Review
There was almost no spring severe weather season, we had record/near-record warmth in November and December, but in 2015, only two events really come to mind.
Snow: March 5, 2015
February's President's Day "Snowbama" event (or Teddy Snowsavelt, as preferred by some), with all its ice damming and roof ruining, did not take down our Snowdome. Although, on February 15, we did get this tweet, my all-time favorite, from Kyle Creamer:
We do not endorse this. But hilarious. RT @kylemcreamer: Updated Nashville weather situation @NashSevereWx http://t.co/KxbG5QR5pj

— NashSevereWx (@NashSevereWx) February 15, 2015
It wasn't until March 5 that the Snowdome finally came down: 4 years, 24 days, 6 hours, 51 minutes, and 46 seconds elapsed between official 1″ snowfalls on a calendar day.
It is, finally, official. #RIPSnowdome Faithful friend. Died too old. pic.twitter.com/Yhpd3mYq0J

— NashSevereWx (@NashSevereWx) March 5, 2015
Tornadoes (Almost): December 23, 2015
On April 3, an EF-0 tornado drove due east just west of Franklin. It traveled 5.6 miles and was 75 yards wide. On July 2 an EF-0 tornado touched down in Old Hickory, just barely on the Davidson County side of the Davidson/Wilson County line. It went 0.8 miles and was 50 yards wide. Noone was hurt in either storm.
The storm that really had us worried was on December 23.
All eyes on this historic supercell. It's been going for over 100 miles. Unsure it'll survive to Williamson Co/554pm pic.twitter.com/kFlLTuNpLS

— NashSevereWx (@NashSevereWx) December 23, 2015
Before it got to us, the supercell was producing a powerful tornado in SW Middle Tennessee. It killed two people in Perry County.
Storm heading for western Williamson County looks like a tornado-producer on radar. Very tight rotation. pic.twitter.com/4C5sWC1dIv

— NashSevereWx (@NashSevereWx) December 24, 2015
When the supercell came over us, it was tornado-warned, but losing its ability to produce a tornado.
An hour or so later, another supercell also appeared to be dangerous — it was the closest radar-indicated tornadic signature to either county — taking aim at the far SE reaches of Williamson County.
Very concerned about tornado moving into southeast Williamson County. Bethesda Cross Keys College Grove TAKE COVER pic.twitter.com/Kj1rklYOzK

— NashSevereWx (@NashSevereWx) December 24, 2015
But, there were no confirmed tornadoes in either county. Kind of amazing considering how much they were rotating.
I'm still marveling at the lack of tornado signatures on the supercell we just got, considering this rotation track pic.twitter.com/Gs8ewcCkWh

— NashSevereWx (@NashSevereWx) December 24, 2015
Y'all, that was close. Too close.
But we did not escape tragedy. We lost three Centennial HS (Franklin) students, Nickell Whitson, Anisah Bourriague, and Adrian Williams. Their vehicle was found submerged in Maury County on Christmas Eve, where flooding had been ongoing.
All I want to say about this is that it's heartbreaking and sad and terrible and we should all embrace the families and friends of Nickell, Anisah, and Adrian.
Intern Update: The Intern 1.0 is an on-air meteorologist in Rapid City. The community writes him letters of appreciation and enjoys his inability to drive a stick.  The Intern 2.0 finished with us, graduated, moved to Texas, did TV weather and now some teaching. He's recently engaged. To replace him we brought on two interns, Kaiti (Intern 3.0) and Meagan (Intern 3.1), to tag-team. They've been fantastic.
About Us: As we get busier with family and work, Will and I needed a third person, but finding the right person was very difficult, until we met Andrew Leeper. Like Sam told Toby in The West Wing —
Andrew came aboard this fall and it's been a perfect fit for everyone involved. For the record, I'm not sure if I'm Toby or Sam, but I'm 100% sure I want to be Toby. Anyway.
Everyone is learning how to do weather in this brave new media world. There's no Doing Weather On Twitter Manual, but I have to say — we think there is a right way and wrong way to do it — and as we figure out one from the other, we're having a great time. We aren't five people trying to change the world or start a business or anything like that. We just like you guys, we enjoy doing this, and we hope it helps makes the weather, which is confusing and boring and terrifying and however else you see it, a little less all of those things.
Happy New Year! See you in 2016.
We Now Return to Regularly Scheduled Forecasting, Courtesy of Kaiti
Current Radar 
Tonight –

Hello, 2016!

– 35° by 9 PM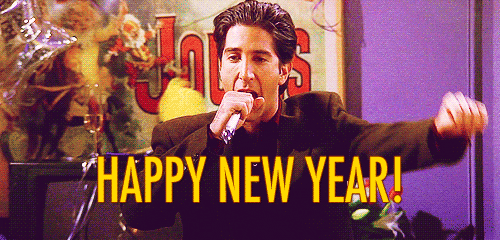 Dress warmly for your NYE festivities tonight! It'll be a cold one.
No rain tonight…
…but, we will have some of that stubborn cloud cover hanging around.
So, other than some cloudy skies, tonight looks nice and chilly.
Early-morning temperatures will be in the upper 20°s.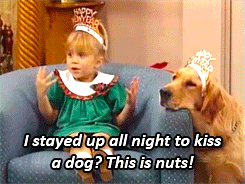 FRIDAY –
The 1st Day of 2016

– Wake Up:

30°

, High:

43°

We all start tomorrow with a clean slate…kind of. Make 2016 a good one!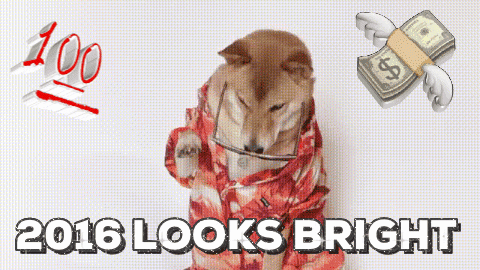 We should finally see the return of the sun tomorrow.
High pressure will continue to push into the state, conveniently keeping any rain just to our south tomorrow:
As skies clear up even more tomorrow night, lows will again drop back into the upper 20°s.
SATURDAY – Wake Up:
28°

, High:

47°

The first weekend of the new year looks pretty stellar, complete with no rain and cool temperatures!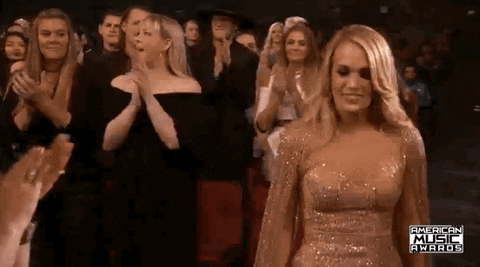 We'll start the day off in the 20°s, but will jump back up to the 40°s by the afternoon.
Looking Ahead: Nice Through Next Week!
This website supplements @NashSevereWx on Twitter,

which you can find here.