Current Radar 
NWS-Nashville's Area Forecast Discussion this morning led off with:
Christmas Eve – Sunny & Warn – High 70°
The cold front that triggered last night's severe weather has come and gone. It cleared the clouds and sucked out the humidity (dew point has dropped 14° since last night), but the warm temps remain.
Your apps probably say there's a chance of rain tonight, but I don't see it happening. Another rainmaker is forming to our southwest, but none of the models carry that rain into Middle Tennessee until tomorrow.
Looks like a peaceful night. I feel like when God made Josh Groban, He had this in mind:
Christmas Day – Rain, Storms – Early 60° High 70°
Merry Christmas!
Hope Santa brings inside toys instead of outside toys. Dew points will again surge past 60° (an anomalous number for December). Waves of rain are expected through the day, as early as the pre-dawn hours.
Thunderstorms are possible, some possibly-but-unlikely severe, nothing like what we saw yesterday. A modest amount of CAPE (convective available potential energy) will settle in during the day, and more impressive shear/helicity will have arrived (again – not as strong as what we saw yesterday). Our NWS isn't really worried about severe weather, and neither am I. The Storm Prediction Center puts the probability of severe weather inside the brown circle, below, at 5%.
Just don't take the possibility of strong storms out of your mind tomorrow.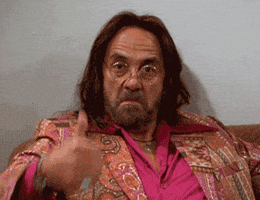 Rain should continue off-and-on all day and through the overnight hours. By Saturday morning, we should have seen just over another inch of rain.
The Weekend
The bulk of the rain should end Saturday morning as the front lifts north of us.
Saturday's going to be humid, even sticky, as dew points return to summer-time-sweaty mid-60°s level.
By Sunday, the same front that will have lifted north on Saturday is expected to return, delivering more rain.
The Next Storm System
We've gone several consecutive months without a meaningful storm system to track. We think our second one in a week will show up Monday or Tuesday.
Without getting too bogged down in technical stuff, a closed low is expected to pass to our Northwest (1), allowing powerful winds aloft to wrap around the south side of it, then curve into Middle Tennessee (2). See below:
In broad terms, this is a good setup for severe weather. But, remember, severe weather requires the precise placement of specific ingredients. This system is way too far away to know if those will come together. The predictability is just too low.
About Last Night
From NWS-Nashville this morning:
This certainly was special, in the worst kind of way something is special.
The supercell which was tornado-warned through western Williamson County and all of Davidson County originated in Clarksdale MS, near the river. My friend, Mike Prendergast, was chasing it. His was the stream I tweeted out.
The supercell went on a historic rampage through Holly Springs, MS, dragging a wedge tornado much of the way. It killed a 7 year old boy (I tweeted it was a girl last night; the boy was killed when the vehicle in which he was riding was picked up and came back down) and injured about 40 others.
It arrived in SW Middle Tennessee with a tornado debris signature (the radar meteorology takes too long to explain, just see the red dot in lower right box co-located with reflectivity upper left and rotation lower left/upper right):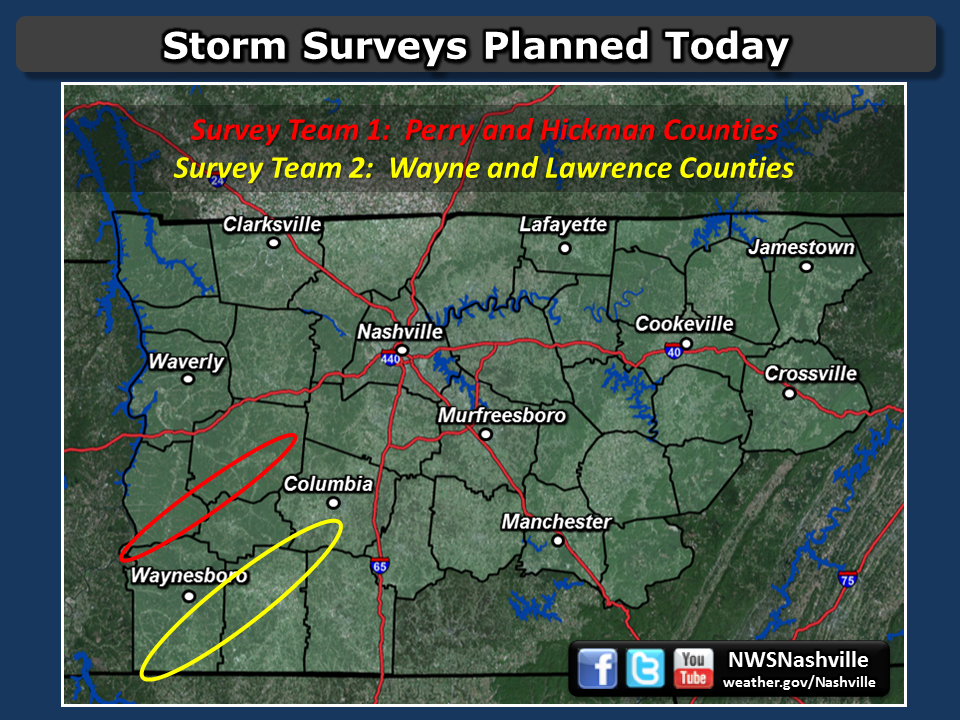 As this supercell approached us, it was spinning like a top on radar, but as it entered Williamson County, the rotation broadened (indicating weakening) as the storm encountered less instability to feed on. It needed to be warned anyway — our environment remained dangerous and the storm had shown its teeth. It brought wind and rain. It was the best case scenario.
Finally, last night was Charlie Neese's last on Channel 5. Charlie is one of the many good men and women we are blessed to have doing local weather on television. Live, long-form televised severe weather coverage is an essential public service, and you should watch it. People who get into meteorology as a career work very difficult hours. They don't make a lot of money. The job often consists of endless boredom, then sudden high-stress, high-leverage situations for which they are intensely scrutinized. They are routinely and unfairly criticized for errors, which is almost always misdirected criticism which should be properly aimed at the state of the science, not the intelligence, commitment, dedication, and diligence of the forecaster. All these people deserve our appreciation. If you see Charlie around, thank him for his work, and support him in his real estate endeavors. I know I will.
This website supplements @NashSevereWx on Twitter, 

which you can find here.