Current Radar 
It was a good day for parading.
Santa spreading Christmas cheer on Broadway. #NashvilleChristmasParade pic.twitter.com/9YsqZ43FdV

— Jack's Bar-B-Que (@jacksbarbque) December 5, 2015
Tonight – Clear & Cold
Low 40°s as we approach midnight, upper 30°s as we sleep.
Sunday – Sunny Early, Then Cloudy/Rainy – Early 33°, High 55°
Clouds will increase during the afternoon ahead of the first of a series of fast-moving disturbances, which will deliver a chance of light rain the second half of Sunday into Monday morning.
The NAM4 model predicts breaks it down like this:
I would not bet on this, though. The GFS model has only one disturbance, overnight Sunday into Monday morning, while we sleep. The Euro has the exact same thing.
None of this is washout weather. I'll be curious to see whether the NAM4 is right when we wake up in the morning and look at what the radar actually has.
Next Week – Tranquil
There may be a couple weak systems to bring us some rain during the work week, but no major events are expected. Temperatures will be mild for December. Expect lows in the 30° and highs in the lower 50°s.
By Friday and Saturday, it's really going to warm up, as temperatures climb around 15° above normal, with highs in the 60°s.
When it's December and temps are in the 60°s, we need to investigate.
Those temps are coming with some rain, maybe a lot of rain.
Here is the general pattern:
With those winds blowing that warm air in here, we can get to 60°.
These systems can be good rainmakers. As the low (the red L) moves the system east, eventually the north winds will approach, setting us up for some rain late Saturday/Sunday.
That was the GFS solution. The other model is the Euro.
Every run of the Euro gives a different solution, from a powerful, rain-making system (similar to the GFS), to a weaker, unimpressive system. The latest run thinks it'll be here Friday as a powerful, rainmaking, washout.
These setups can create thunderstorms, even severe thunderstorms. Early indications suggest this will be like several of the big rainmakers we got in November, with the red L way too far north, and not enough "CAPE" to cause a problem – just some rain and not much else. But, it's way too soon to tell, the models are all over the place, and there is a potential for that low to be dragged further south, and other things could change to favor some shenanigans.
The Storm Prediction Center is tracking this thing. This morning they wrote about the potential for severe weather over the lower Mississippi Valley during this time. That's generally south of us, but as they wrote "agreement among models regarding the timing and amplitude of this feature is low… High ensemble dispersion suggest predictability remains low in this timeframe." So, maybe south of us, but we really don't know. The ingredients may be there, so we need to watch it.
My concern level, on a scale of 0 being not at all, and 10 being…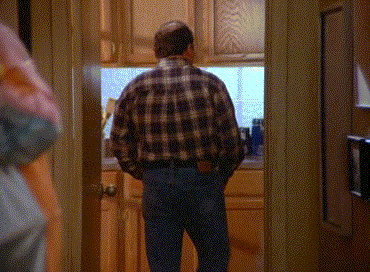 …is a 0.5.
For now, I'm betting on unseasonably high temperatures, some rain, followed by sharply colder weather.
This website supplements @NashSevereWx on Twitter,

which you can find here.