Current Radar 
Tonight – Clearing Out
1.42″ fell in the Official Rain Can today. For 23 consecutive hours, winds gusted to at least 25 MPH. For 10 of those hours, winds gusted to at least 30 MPH. Top "official" wind gust: 44 MPH.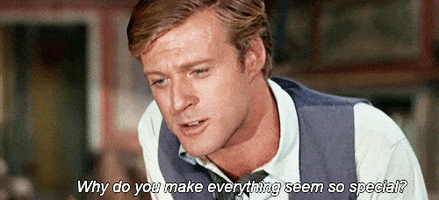 Clearing underway! So says infrared satellite:
Sunshine & Seasonally Appropriate Temps Ahead
High pressure will boss the weather for the next few days.
A cold front will try to drop some rain on us Saturday, but right now that looks a bit unlikely. This system will pass north of us. We may only see the southern tip of it.
After that, temps gonna drop. We'll bottom out at 28° Sunday morning, 29° Monday morning, and 32° Tuesday morning. High 43° Sunday, low/mid 50°s Monday-Tuesday.
It's that time of year when overnight lows dip below freezing, and some of you screenshot us crapapp snow forecasts, presumably for the sport of watching my head explode.
Like this one, from a few days ago (it's already 24 hours off, BTW):
@NashSevereWx and snow on Monday! Lol pic.twitter.com/mTq4nPxr4s

— tnhowlingdog (@howlingdog99) November 17, 2015
If you have a crap app suggesting Saturday night (or Sunday night) snow, it's because your app sucks and is having a hard time resolving this slug of light moisture passing through. As you can see, surface temps are above freezing — well above freezing, actually.
Temps aloft (at 5,000 feet) will be below freezing (assuming this model is right, which is probably isn't)…
…but with so very little moisture to work with and dry air aloft,
any precip that falls will be devoured by the Dry Air Monster (aka Notorious D.A.M.), so the suggestion of snow based on this data was, has been, and is silly.
Now, yes, it's possible to see snow fly when surface temps are above freezing if there are sub-freezing temps aloft, and as long as there is enough moisture and/or not too much dry air sitting up there and everything else "right." That snow won't stick, unless evaporative cooling, etc. All that to say: this isn't one of those times.
When your crapapp is getting all snowy so far away, this lady who does not really at all look like the love interest from Kindergarten Cop has the right approach: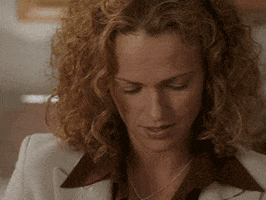 The truth is snow forecasts are hard, and crapapps are crapapps.
This website supplements @NashSevereWx on Twitter,

which you can find here.