Current Radar 
Tonight
The severe weather threat for today is well off to our west with an "enhanced" risk issued for Texas and Oklahoma. As we update this today, the severe event for them is just now kicking off:
A mass of light showers rode a shortwave coming out of the bigger system. Most of of those showers passed NW of us today. Still, we got a little rain.
Overnight, rain will continue to arrive mostly north of us, while additional humidity and warmer temps blow in from the south.
Tuesday – Windy, A Little Rainy, Waiting for the Big Rain – Wake Up 55°, High 71°
We might see a little light rain early in the morning, at least according to the HRRR model:
But, most of the rain Tuesday will again stay north of us. We'll need to wait for the cold front to arrive to really get soaked. Just before sunup, the real heavy rain will still be pretty far away:
High winds will be the big story. Winds will pick up in the morning, sustained in the teens, gusting over 30 MPH. NWS-Nashville will probably need to issue a Wind Advisory.
Off/On showers are possible during the day. But, for the big rain, we'll have to wait a bit longer.
Late Tuesday – Wednesday: The Big Rain
We think the big rain will arrive Wednesday around sunrise, and last through the afternoon. The GFS model hammers us with 2.5″ of rain in 6 hours.
This is likely a slight overreaction; NWS-Nashville forecasts just under 2″ total, before the rain moves out Wednesday night. For what it's worth, though, the Euro also likes 2.5″ or more. The reason: the front is moving very slow, and the moisture return from the Gulf of Mexico will be abundant.
Flooding concerns are low. As Meagan wrote this morning, we've had a dry November. It would take more rain than this to cause flood worries; however, as this rain is falling, driving is going to be full of bad times.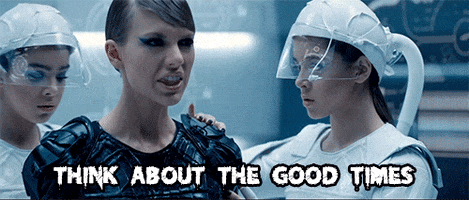 Let's try not to collectively crash into each other while driving Wednesday morning.
The good news is that severe weather concerns are next to nil. Maybe a thunderstorm or two.
Extended: Once the cold front passes –  conditions will clear up and dry air will filter in. Temperatures will drop throughout the week under mostly sunny skies.
This website supplements @NashSevereWx on Twitter,

which you can find here.