Current Radar 
First I would like to take the time to thank those men and women who have served and are currently serving our country. I hope you all have a wonderful Veterans Day!
We woke up to cool conditions with scattered clouds around our area. There's a storm system forming out to our west:
This storm system will take shape and race east this afternoon and tonight.  Before the storms arrive, a strong south wind will start blowing in warmer, wetter air. Temps should soar into the 70°s.
Rain/storms are expected closer to midnight than sundown. Here's the HRRR model's timing:
We sit on the edge of the Storm Prediction Center's "marginal" risk and "general thunderstorm" outlook for today.
For us, we sit on the edge of a damaging wind event risk area.
We may not even see lightning tonight. Storms should weaken as they approach.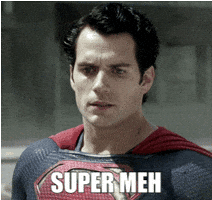 To be clear, the wind dynamics are impressive. There should be plenty of wind shear in place as the storms arrive, but other critical storm-making ingredients are missing. The biggest storm-making omission is convective available potential energy, or CAPE, which the models universally agree will be nil as the storms arrive. If this system had some CAPE, there would be reason for concern.
For good reason, SPC has excluded us from tornado and hail threats.
We'll frequently update this forecast on Twitter @NashSevereWx.
Here's the large scale view of the entire system.
Waking up on Thursday – temperatures will be in the low 50s. There will be widespread showers overnight, probably clearing before the morning commute. Dry air will filter in from the northwest and dew points will drop into the low 40s and upper 30s.
You will want to take a jacket to any plans on Thursday evening. Temperatures will drop rapidly under a clear sky into the low 40s!
An upper level ridge will begin to build in as surface high pressure begins to move in on Friday. Temperatures will reach the upper 50s on Friday under a sunny sky.
Extended: The weekend looks nice with temperatures in the upper 50s on Saturday then warming up into the 60s on Sunday. We will stay under an upper level ridge and surface high pressure through the weekend.
This website supplements @NashSevereWx on Twitter,

which you can find here.