Current Radar 
THIS EVENING – 53° by 7 PM
The bigger system responsible for our showers today will keep lifting away to the northeast by this evening:
This will leave just a small chance for some lingering showers. I don't expect rain to interfere with any plans tonight.
It will be cool, though. Temperatures will fall to the upper 40°s overnight.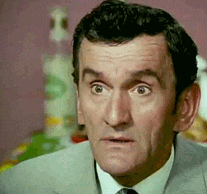 It's like it's November or something…
TUESDAY – Wake Up: 46°, High: 64°
Models keep light, very scattered showers around through early tomorrow morning:
Overall, tomorrow looks like a much drier day than today. Even if we do catch some showers early, they'll be brief.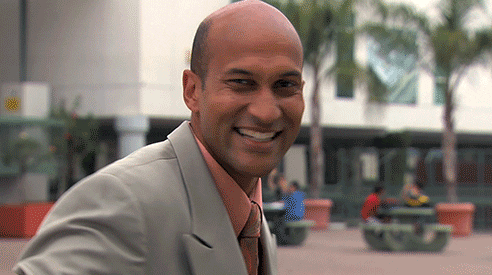 No rain through the afternoon:
Today's cloud cover will clear out by tomorrow, too. More sun will help to push high temps to the mid 60°s.
WEDNESDAY – Wake Up: 43°, High: 73°
You probably know by now that severe weather is possible Wednesday night.
It's likely that we'll get some strong and even some severe storms out of this developing system. The "good news" is that the highest threat for severe storms is off to our west during the day Wednesday:
It's a little hard to tell from the above image, but we are right on the fringes of a SLIGHT risk for severe storms. What does this mean? We'll need to pay attention Wednesday.
Most of the day will be pretty chill: partly cloudy skies & highs in the low 70°s.
As a strong storm system moves east across the central portion of the country during the day, a line of thunderstorms will form along a cold front.
Wednesday afternoon, it'll be well to our west, moving through Missouri, Illinois, and northern Arkansas – the orange area, above – where warmer afternoon temps will give storms a boost.
Here's what the NAM model is thinking radar could look like at 6 PM Wednesday:
Not overly impressive, right? There's not a lot of red on the "radar," and overall, the line doesn't look that intense. Don't let this fool you.
This model, like most, are pulling a lot from the CAPE that will be present. CAPE is just energy in the atmosphere that storms use to feed themselves and keep going.
Here's CAPE for the same time and for the same model as above:
This is pretty lamesauce – which is why the hypothetical radar above looks so meh.
So, we have to look a little closer.
A component of how storms get severe is wind shear – i.e. how much the wind speeds increase and how much the winds turn from the surface to some given point.
The shear forecast looks pretty intense for us late Wednesday and into Wednesday night. As the storm line approaches, winds will be intense, possibly gusting to 30 MPH. A Wind Advisory may be needed.
Because of this, the focus for us will be the potential for strong, damaging winds. Storm cells capable of producing tornadoes aren't out of the question, either.
That all sounds pretty doom and gloom, right? It's not all bad.
We're expecting this line to come in very late Wednesday and overnight. Latest model runs bring the tail-end of storms just to the west of us at midnight:
Lack of heating will take some of the punch out of this line, and CAPE will stay low as it moves through:
So, keep these things in mind:
1. the forecast will need adjustment later today and tomorrow, especially when it comes to timing.
2. Even though this looks like an overnight event, that doesn't mean we won't see any severe storms.
3. Strong & potentially damaging winds are the main concern, along with the low possibility for a tornado.
4. We will keep you updated. Make sure those weather radios and alert apps are ready to go for Wednesday.
EXTENDED:
 After the Storms – Weather Pleasantry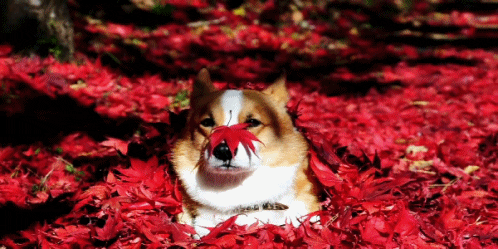 This website supplements @NashSevereWx on Twitter,

which you can find here.