Current Radar 
Today – Trying to Clear Out – High 60°
Almost all the rain moved south and east of us overnight. This should continue during the morning.
Clouds should begin breaking up after lunch. That rain currently in southern Arkansas, north Louisiana, and east Texas will be swept south of us and not bother us for the rest of the weekend. The HRRR model animates this well:
A cold front came through overnight. Temps are already colder than they were 24 hours ago.
Sunday – Clearing, Sunny & Cool – Wake Up 40°, High 60°
We return to seasonably-normal weather.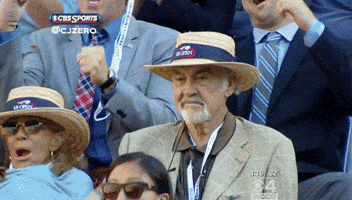 Rain is possible Sunday night into Monday, as an upper-level trough comes and goes. This looks like a very light rain event. Our NWS forecasts 0.06″ of rain. That would not be enough to rain anything out.
Things will get a little interesting mid-week.
By Wednesday, unseasonably high dewpoints will have returned. Meanwhile, an impressively strong upper-level trough is expected to move our way from the plains, dragging a cold front with it. The Storm Prediction
Center has outlooked a large area, shaded in yellow below, for severe weather potential.
We are way too far away to be able to provide any specifics. The general set up indicates very strong low-level winds and wind shear. As typical for this time of year, the amount of energy the approaching storm system will have available to use is in question. Historically, there have been some events that have not needed much available energy to get some big storms going. Best guess on ETA is Wednesday night into early Thursday morning.
We are far from "worried" levels here, and we will update this situation several times over the next several days. Just be aware.
This website supplements @NashSevereWx on Twitter,

which you can find here.