Current Radar 
Fog Midnight – 8 AM
NWS-Nashville has issued a Special Weather Statement out of concern for patchy dense fog from midnight to 8 AM. Low level moisture + light/calm winds + temps and dewpoints close together are to blame.
Note NWS issued a "statement" regarding fog — they didn't go with the "advisory," which suggests higher certainty. It's possible clouds will line up as stratus, instead of fog. Stay tuned; if a dense fog advisory is issued, we'll tweet it
Now seems a good time to revisit one of many shameful moments in our Twitter history, this one at 3:39 AM on March 30, 2013:
@NashSevereWx Very dense. Almost no room for me. 🙂 pic.twitter.com/IDnD130QLf

— Carrie Nunes (@poohnted) March 30, 2013
Muggy & Unseasonably Warm Tue-Thu
Not much really to add here — temps 10° to 15° above normal with unseasonably high dewpoints. No rain.
We're going to have to pay for dewpoints close to 60° in November, though. And here it is:
Rain/Storms Thursday Night – Friday
Weather models are in decent agreement about this as a rain event Thursday night through Friday night.
For the first time in I can't remember how long, we're talking about storms.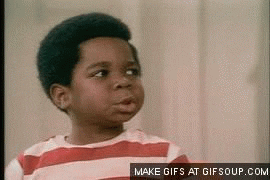 Uncertainty remains about thunderstorms, and the potential for severe thunderstorms. This is the time of year when we have a LOOOT of some severe weather ingredients (in this case, shear is plentiful), but not very much of other ingredients (in this case, convective available potential energy, or "CAPE").
We call these "high shear/low CAPE" events, and they can be nasty squall line producers, sometimes tornado-makers (usually not), or they can wuss out and bring a little rain and wind.
This one seems like the weak variety. The main reason: the parent surface low center is projected to move toward the Great Lakes. For us to get worried about severe weather, that low would have to be much farther south. This is illustrated on the GFS model, here:
The early call from our NWS is that a line of showers and storms will look pretty tough out to our west, but when they arrive Friday morning, it will have weakened. This reasoning seems to be reflected by the Weather Prediction Center's rainfall outlook during this time:
Regarding this setup, the Storm Prediction Center concluded "predictability too low." I expect tomorrow's outlook will contain more information.
As for the weekend, it looks pretty good, although much cooler — highs around 60°.
This website supplements @NashSevereWx on Twitter,

which you can find here.