Current Radar – behold the rain approaching from our SW
Saturday – Rain Starts Mid-Late Afternoon – High 64°
Two important things to note this morning
First, all that rain is coming in from the southwest. Here's what the HRRR model expects today from now until 8 PM:
The leading edge of the rain is just sprinkles, followed by rain with slightly more intensity.
Second, as I write this, the dew point is a bone dry 43°.
So, even though that rain on our radar apps is actually falling through the atmosphere, the leading edge of it won't reach the ground this morning because the Dry Air Monster – the familiar enemy of snow-lovers – will eat it.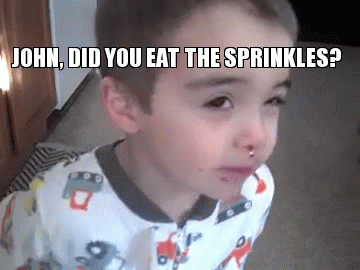 That means we think we will stay rain-free at least until lunchtime, probably later.
By lunch, the Dry Air Monster will have eaten as much rain as he can (I have decided it's a "he"), and the rain will start going to ground like a Chelsea striker (soccer joke, sorry).
So, we think rain will be happening mid-to-late afternoon, lasting through the evening.
I went looking through the models for breaks in the rain long enough to trick or treat. HRRR doesn't have any breaks. NAM4 suggests we may see the rain shut off for an hour or so around 8-9 PM. The HRW model runs are interesting — they shut off the rain around 7 PM. I think there is some hope there will be a rain-break for trick or treating, but we won't really know for sure until we see what the radar looks like around mid-afternoon, and extrapolate from there. We'll be on the tweeter @NashSevereWx talking about it this afternoon and tonight.
Tonight's rain won't be cold — temps in the low 60°s, and we are not expecting any thunderstorms or high winds.
Sunday – More Rain – Wake Up 58°, High 66°
Most of the rain this weekend should fall overnight tonight into Sunday morning. NWS expects 0.29″ from 7 PM tonight through 7 AM Sunday.
Off-and-On rain is expected Sunday, with only light amounts expected, less than 0.10″.  Rain is a little more likely late in the afternoon into the evening.
This website supplements @NashSevereWx on Twitter,

which you can find here.