Current Radar
Another Radar, Refresh to Update
Today –  Some Off & On Rain – High 67°
Poncho up, y'all. We'll need them through the next few days. Today will be the "driest" day through Wednesday.
As you can see, the rain blob is SW of us, spinning around that low pressure center. That NE appendage is what's going to deliver us our rain today.
The question is: where will that appendage set up before the "main" stuff gets here? The weather models aren't sure.
The HRRR model sets it up directly on top of us, and rains out almost the entire day:
This would be a total washout. This would be between 0.15″ and 0.45″, depending on where the steadiest/heavier bands set up. As you will read below, I think the HRRR is overdoing it, little bit of a drama queen.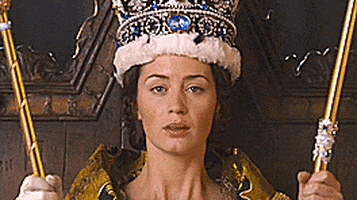 HRRR over-exaggerated rain totals yesterday, and I suspect it's doing it again.
The NAM4 model seems to be struggling a bit getting the early morning radar "right." It isn't initializing well, meaning, it's starting with an assumption that doesn't match actual radar returns. But after that, it seems to make good sense, and it's suggesting what other (non-HRRR) models are saying: rain in the morning, but around noon, it thinks the rain will break up and give us an off/on (mostly "off") afternoon of rain.
I'm not a believer in the HRRR washout model. I think today will be like yesterday, with periods of off and on rain, but with more "on" than we saw yesterday.The heavier rain will probably be south of us.Tonight, some drier air will start to work in from the north, which should reduce rain coverage and intensity. NWS-Nashville only forecasts 0.12″ through 7 PM; I think that's the perfect number. All in all, not too shabby.
Today's one of those days where giving ETAs at a specific time (or hour range) at a certain location is just a guess. I think Titans fans should bring rain gear. If you have an outdoor trunk-or-treat and you can handle a little rain, go for it, but some locations may see more rain than this, so all outdoor activity is a small risk. If you have a mid/late afternoon activity and can wait a few hours to make a go/nogo decision, you should. More than anything, look at the radar(s) today. As Miyagi said:
We will be updating this forecast on Twitter @NashSevereWx.
The Week Ahead – Rain
The surface low pressure system will get closer, but it won't get "here" before it washes out, only to be replaced by a large area of upper level low pressure, which will keep the spigot on.
Almost 0.50″ is expected through Monday night, followed by another "almost half inch" through Tuesday morning.
We may see a few thunderstorms Tuesday as the rain continues into Wednesday, before finally ending Thursday.
All in all 1″ to 2″ is expected through Wednesday. That's well below Flash Flood criteria. Just a good soaker.
Wild Speculation About Trick or Treat
Forecast accuracy from our weather models this far away is very poor. But, just for fun — use for entertainment, non planning purposes only — here you go:
Looks good!
The Euro thinks high pressure will hang on just long enough to keep us dry, and in the upper 50°s — perfect weather. Weird to see these models in general agreement this far away.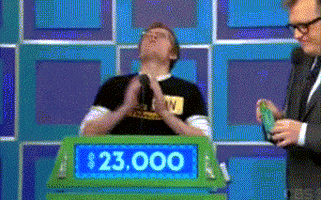 This website supplements @NashSevereWx on Twitter,

which you can find here.