Current Radar – Pinch & Zoom
"I wish the Post Office was as efficient as the Weather Service." -Doc Brown October 21, 2015 #nwas15 #BackToFutureDay

— Matt Hines (@MattHinesTX) October 21, 2015
Octo-ber Ahead – Highs Around 80° Thru Friday
Yet another dry, sunny, and unseasonably warm (by 10°) streak will run through Friday.
That'll end this weekend.
Weekend Rain Outlook
The pattern shifts this weekend.
NWS-Nashville opens the window for rain as early as Friday night, but we don't think the real rain chances will arrive until Saturday. There's very little certainty about the timing or amount of rain, thanks an approaching cold front washing out upon arrival.
The GFS is the least rainy of the two big global models. It snakes a line of precip around us – despite clouds, we stay pretty dry this weekend — although as you'll see below. we may see a little rain by Saturday night:
The Euro model is rainier. It sends us a little rain Friday night (late – an idea the 12z run of the NAM4 agrees with), then moderate rainfall Saturday afternoon and night, ending late Sunday morning. The Euro model is a washout Saturday night, the GFS isn't.
The only real overlap in the models says "rain Saturday night," but these are competing solutions, so I still think it's smart to attach a high level of uncertainty about rain chances and amounts throughout the entire weekend.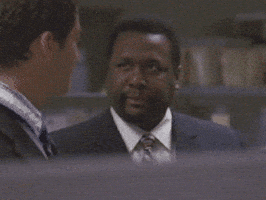 Next week looks wet. After a probably-dry Monday, a tropical system should work itself into Middle Tennessee, and deliver rain — maybe a lot of rain — by Tuesday/Wednesday.
This website supplements @NashSevereWx on Twitter,

which you can find here.