Current Radar
This Evening – 74° by 7 PM 
Sunset: 6:45 PM 
Skies will be clear by this evening, and we'll stay dry:
Dew points will have dropped into the comfortable range, making for a nice end to your Monday.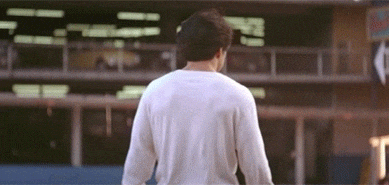 Overnight lows will be in the mid 50°s under clear skies.
TUESDAY – Early Birds: 55°, High: 84°
Sunrise: 6:34 AM
Tomorrow will be a nice and quiet day, with high pressure keeping a lid on any rain chances:
It'll also keep a lid on afternoon temperatures. Highs will only reach the low 80°s.
We'll keep the lower humidity around for another day, as well.

WEDNESDAY – Fall Begins – Early Birds: 58°, High: 85°
The Autumnal Equinox occurs at 3:22 AM central time Wednesday, marking the official start of the fall season.
Both humidity and temperatures will begin to trend back up by the middle of the week, but skies will remain sunny.
The normal high temperature this time of year for Nashville is 81°…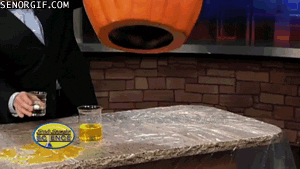 So, while it could always be cooler, fall will get off to a pretty nice start!
Extended: Nice Week Ahead
Editor's Note: A Peek at Pilgrimage

After a clean and clear work week, the weather pattern shifts for the weekend.
We aren't sure if it'll shift us into a light rainy pattern.
Recent runs of the GFS model paint a conspiracy of upper level low pressure and surface high pressure in the "right" place to send us some light showers in a Crazy Ivan (east to west) motion by Saturday night.
Specific timing on this is a fool's errand. The temporal resolution of the data is in 6 hour chunks, so if the model sneezes it'll move it this way or that way.
Unlike what happened this weekend, the Euro and GFS models are…kinda…on the same page. They agree rain totals will be very low.
These systems have yet to really even form. It's folly to bet on this forecast. These are assumptions based on assumptions and run through supercomputers.
Our NWS isn't really impressed. The one thing we all agree on is that this isn't a "storm" system, it's a rain system. I can't see anyone worried about a washout or thunderstorm or anything like that. NWS thinks the better rain chance is south of us. Rain amounts are so little that, if this even happens, no one is going to say this mini-drought is over.
You can enter to win two 2 day passes to Pilgrimage by taking our free/easy survey here:
I think we'll do a Periscope live drawing Wednesday night.
This website supplements @NashSevereWx on Twitter,

which you can find here.