Current Observations and Radar (refresh to update)
The radar works. There's just nothing on it.
Another Long Dry Stretch Starts Today
Much like last week, there's no rain in the forecast this work week.
Temps will warm daily from the low 80°s to the mid-80°s.
Starting Sunday: 80° – 81° – 84° – 84° – 85° – 84°, then 82° on Saturday.
Fall comes softly. A gentle, comforting, leaf-tickling north breeze, saying hello, not trying to impress. High 80°. pic.twitter.com/fBt3bqPMVI

— NashSevereWx (@NashSevereWx) September 20, 2015
We Aren't In A Drought
"Official" rainfall is 0.66 below normal since September 1, but we're running 1.53″ above normal in 2015.
Next Chance of Rain?
I've been watching this very closely for several days, mostly because we're the weather watchers for Pilgrimage next weekend. The weather models have been all over the place. First the GFS said rain, the Euro didn't, then they flip-flopped, then on each run they were wildly inconsistent with their previous runs. Same old medium-range model shenanigans — they just aren't as good as we want them to be. They're unable to deliver the forecast certainty everyone thinks, but doesn't, exist on the crap apps on your phone.
This morning, NWS-Nashville wrote that "discrepancies between model solutions still remain." So, nothing has changed. Helpful, right?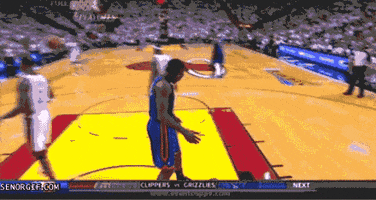 Still, NWS needs to make a forecast, and here's they wrote this morning: "for the second half of the work week into the upcoming weekend, most of the mid-state will remain dry, with the only potential of rainfall Friday night into Saturday, and that chance will be only a slight chance of showers across the plateau counties."
For what little it's worth – because all of this could change – I'm encouraged. Here's the GFS model:
It's the Euro model that puts some light rain over the plateau — nothing for us — hence the qualifications and equivocations you're seeing here.
So, that's good news for weekend activities.
This website supplements @NashSevereWx on Twitter,

which you can find here.