Current Observations and Radar (trying something new)
Today 88° Rain?
This morning, a shower and storm producing shortwave was crossing through Middle Tennessee.
As I write this, it's south of us.
Afternoon rain and storm chances are pretty small. A few showers may freckle the radar. Tailgaters beware.
Remember this preseason game with the Titans?
Hey @NashSevereWx – we're not expecting another night like this…are we? Asking for a few thousand friends. #Titans pic.twitter.com/sBqFwVyySf

— Mickey Ryan (@MickeyRyan1045) August 23, 2015
Is that happening again?
Well, sure, it may rain, but something like that is not happening again. That was a pop-up thunderstorm that matured in the absolute worst spot, and just sat there and didn't move. It was a pretty impressive storm.
Tonight's rain — assuming it even happens, which it may not — should be moving, not squatting. So if it rains, it shouldn't be that much rain.
It's all coming from a cold front on the way:
It's difficult to say whether this will materialize into much. Several strong storm ingredients are lacking (moisture depth, convergence, and lift), but there will be a lot of CAPE (convective available potential energy), the "stuff" that makes heavy rain and storms, so we can't rule out a strong storm or two anywhere in Middle Tennessee. We'd be pretty unlucky if we saw a big one roll up on us.
Have an eye on the radar while you're tailgating, and be prepared for oppressive humidity. The dewpoint will hit 70°.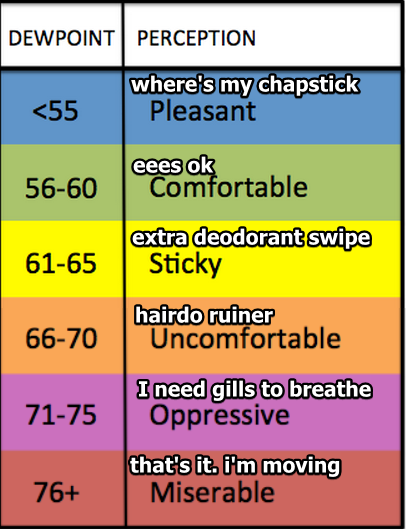 HRRR pops up widely scattered showers this afternoon; but leaves the Titans game alone: pic.twitter.com/W2qRZUdIPn

— NashSevereWx (@NashSevereWx) August 23, 2015
Other models aren't as kind to the Titans game. Pack a poncho; you probably won't need it, but don't go without it.

— NashSevereWx (@NashSevereWx) August 23, 2015
The "other models" include the NAM4:
But let's not focus on that. The HRRR model has support. The GFS keeps us dry at kickoff, and maybe some light rain near the end of the game (you'll be home by then, though, right?):
So does the WRF:
I think the mustache will stay dry tonight.
And don't forget your poncho.
Monday 69° | 83° Cooling Off
The cold front will sweep away the humidity, and begin an awesome week of weather.
This website supplements @NashSevereWx on Twitter, which you can find here.