Current Radar
Experimental Radar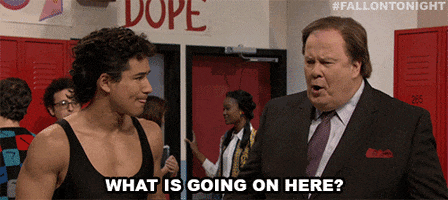 (Poor Mr. Belding)
Tonight – We Don't Think It'll Rain
The slim chance of rain did not materialize.  We did see showers at the TN/AL border, but nothing bugging us.
We can't completely rule out a shower from sprouting, but we don't think it'll rain tonight.
Tuesday – Humid Morning; Rain Chances Return – High 95°
Those awake in the wee hours of the morning will suffer through rising dewpoints, which will last into the morning.
Yeah, the humidity is back.
By the afternoon, way off to our NW, a shortwave will be getting its act together in preparation for rain Wednesday and Thursday.
Before that gets here, we may see some Tuesday afternoon showers or thunderstorms.
Even though it looks pretty "meh," thunderstorms – a few possibly strong – are possible.
Wednesday – Better Chance of Rain – High 93°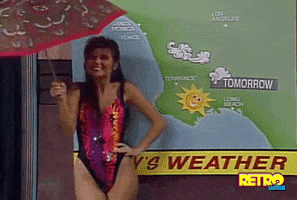 That shortwave will get closer, sending in scattered showers and storms, mostly likely in the afternoon/evening. Rain totals around 0.20″ are expected.
Some thunderstorms may be strong, and possibly severe. Mostly just a wind threat, though, and the odds of that a pretty low.
Wet & Stormy Thursday
How stormy? "Predictability too low," says the Storm Prediction Center. But Thursday looks like the rainiest/stormiest day of the week.
This website supplements @NashSevereWx on Twitter, which you can find here.