Current Radar
Theme: we think the worst of all this will be
But, it's all coming so close to us that we need to:
Round #1: Missing Us To The East
The storm system we described earlier today as the "first big hairy line of thunderstorms" continues to move SE on a path to miss us completely:
At 3:11 PM, NWS-Nashville confirmed that "the trajectory of the current MCS [big hairy line of thunderstorms] should mainly miss Middle Tennessee to the east."
It's obvious that's what's happening by looking at the radar, and confirmed by peeking at the HRRR weather model:
Round #1 should miss us to the east.
Round #2: Nothing Good Happens in the Middle of the Night
Keen observers of the above image will notice storms forming in the wee hours of Tuesday morning. If you look at that last frame, which shows 4 AM Tuesday, you see storms trying to work in from our north and northwest.
Although the sun will have set, there will be so much remaining storm-making "stuff" and associated storm-friendly dynamics in place, that we need to watch out for these wee-hour storms as dawn approaches.
Although we can't rule out a tornado, if we get anything strong, the biggest expected concern will be damaging straight-line thunderstorm winds.
However, the bigger threat again appears to east of I-24, but then again, the HRRR is looking at a storm arrival after midnight: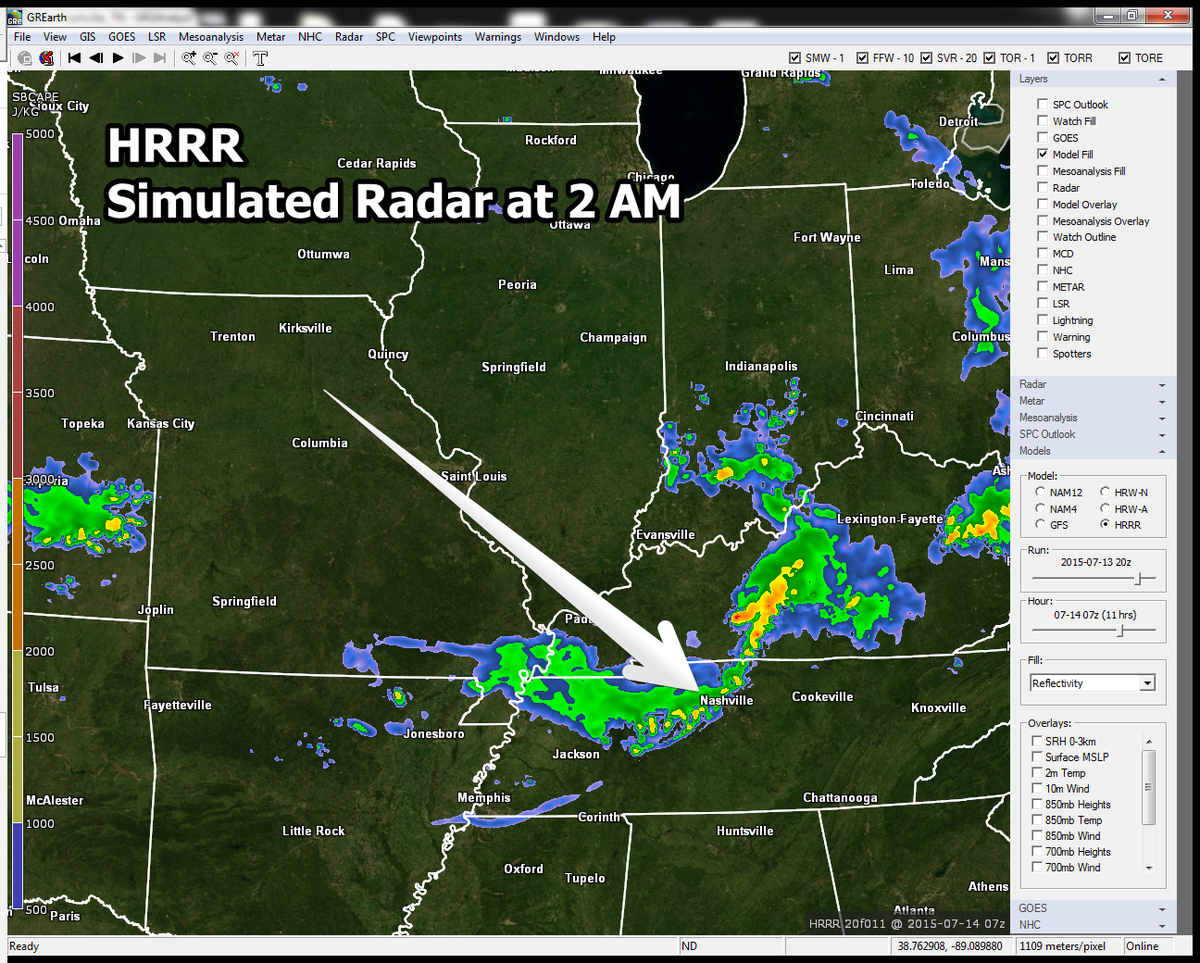 Stay tuned to Twitter @NashSevereWx, and watch your favorite local TV meteorologist. I think some of this will change, and new information will need to be pushed out.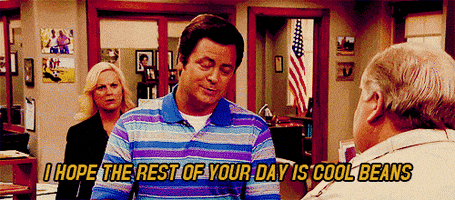 Rounds #3 and Maybe a #4 Tuesday Afternoon?
Keeping the theme of "It's Going East," the Storm Prediction Center has outlooked a significant severe weather event for eastern Middle Tennessee, drawing the edge of that area right along I-65:
Technically, Nashville is excluded from the dreaded "hatched" area, but the difference is negligible.
What are we talking about?
SPC thinks we'll see "one or more" clusters of storms, with strong/damaging winds the main feature, but they're also not ruling out hail or a few tornadoes.  ETAs are pretty pointless, except to say storm severity is likely to be worst during the hottest part of the day.
Why will it be east of us? Storm strength should be enhanced where they interact with outflow boundaries set up by storms which arrive tonight and in the wee hours of the morning, which may explain why the worst of Tuesday's weather is expected to where the storms are expected to be today/tonight — to our east.
Extended: The Heat Stays

This website supplements @NashSevereWx on Twitter, which you can find here.