Current Radar
630 PM Update: A Flash Flood Warning is in effect for Williamson County. If you're in the green box, my advice is to stay home.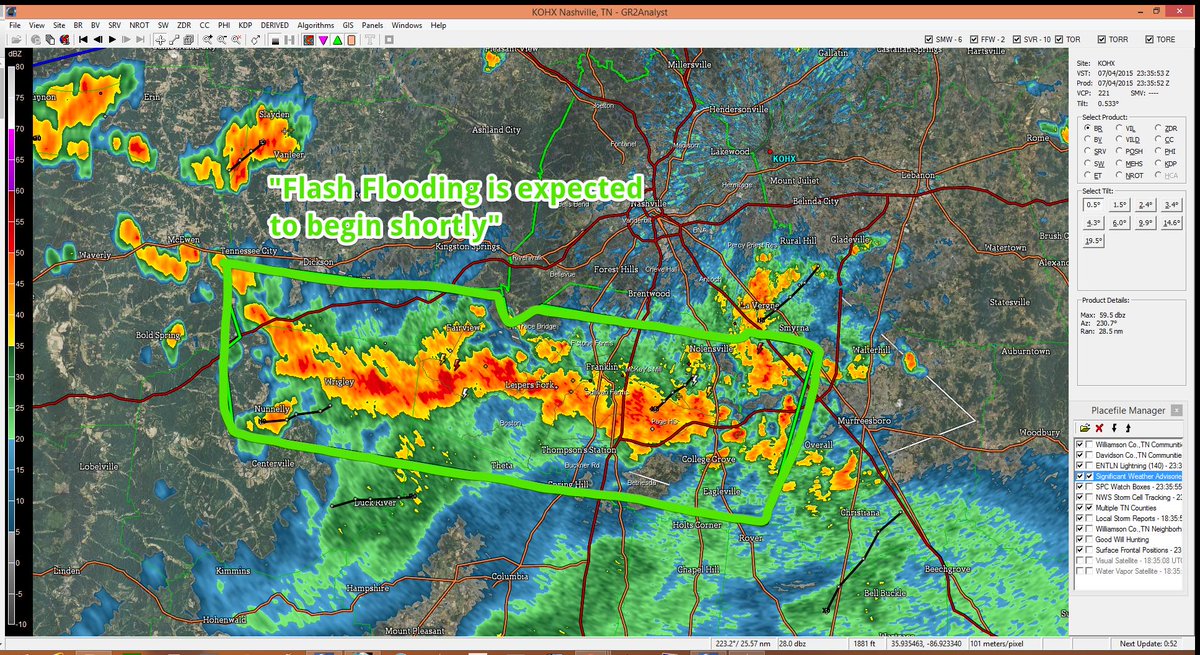 This Afternoon and Tonight – Looks Rainy
The stationary front remains north of us. Rain and storms have been firing off it as it feeds off the humid air mass overhead.
Remember the heavy rainer at 2 PM downtown? See the purple-circled area below:
It rained so hard, it transported rain cooled air along the surface, which spread south along the purple arrows. This "outflow boundary" has been the focus of rain and thunderstorms in Williamson Co as I write this at 5:30 PM:
Meanwhile, the black arrows show the approach of rain from the south and southwest, being shoved along by a low-pressure circulation moving east from the Memphis area:
Stop Being a Weather Nerd. What About Fireworks?
The HRRR thinks it will be steadily raining at 9 PM.
Just to look at it, I think it's overdoing the amount of precip we will see. When I look up at the radar at 5:28 PM, it's just not so wet that I think it'll be this wet at 9 PM.
But, even the NAM4 model is in on the rainy idea. It thinks it'll be very rainy at 9 PM.
Well then.
My gut — which is not scientific — thinks these models are showing it being rainier than it will be, but I don't think it'll be dry tonight. The further south you go from Nashville, the wetter I think you'll be.
My recommendations about fireworks tonight.
1.  Go. It's reasonable to stay home, but if you like fireworks and crowds, just go. So you get wet. Big deal.
2.  No severe weather is expected.
3.  Have a rain jacket in your car. And wear sensible shoes.
4.  Because America.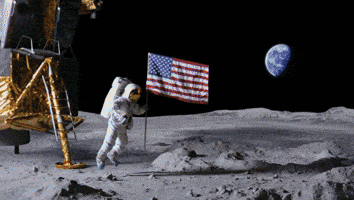 USA!
(your computer/phone isn't broken, the gif is supposed to do that)
Because we're approaching the target forecast hour (9 PM), this will be the last post of the night. We will post updated radar shots and more info to @NashSevereWx tonight.
If the forecast busts, remember: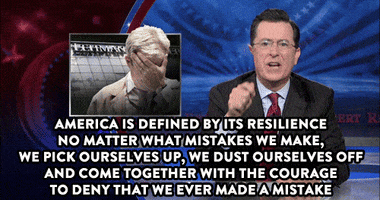 Sunday – Chance of Showers and Thunderstorms Remains – High: 84°
The weather pattern shifts back to normal, with a pop-uppy chance of showers and storms into next week.
This website supplements @NashSevereWx on Twitter, which you can find here.