Current Temps and Radar
Happy Friday!
This Afternoon & Evening – Perfect Friday Weather – High: 71º
You know that we've had our fair share of wet, rainy patterns already this year. Now, we're entering a dry pattern for the next week or so.
We've got clouds off to our east and well to the west, but they won't affect us:
Wind speeds will be more calm than yesterday, but may get up to near 15 mph for brief periods this afternoon.
Expect plenty of sunshine to accompany those nice temperatures.
Your evening plans are in great shape, with temps in the upper 60ºs and winds around 5-10 mph under mostly clear skies.
Saturday – More Sun & Even Warmer – Wake Up: 48º, High: 78º
If you'll be up early tomorrow, some fog is expected in the early morning hours through about 7-8 AM.
Once it mixes out and clears up, tomorrow can be summed up in one GIF: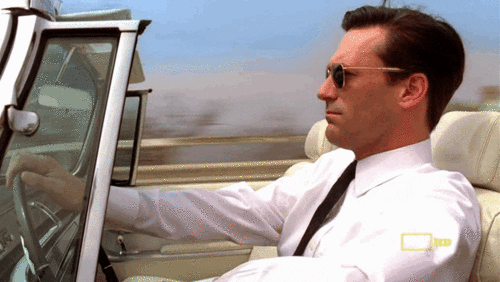 But, I hope you smile more than Don Draper does. 
We'll warm up even more tomorrow as an area of high pressure sits directly over us:
Get used to seeing that high pressure. It'll be hanging with us for a few days.
We may see a few high clouds during the day, but sunshine will be the big story.
Temps will drop to the low 50ºs overnight.
Sunday – More Nice Weather – Wake Up: 53º, High: 80º
We'll end the weekend on a good note as we stay dry and continue to warm into the 80ºs!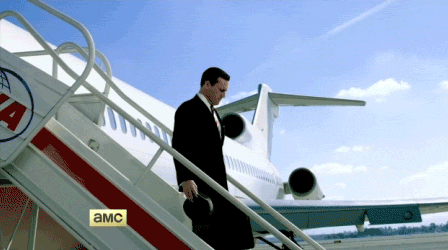 Don't forget your fedora.
Extended: Dry Period Continues 
This website supplements @NashSevereWx on Twitter, which you can find here.