Current Temps and Radar
Tonight – Passing Showers 
The weak cold front that was north of us yesterday pushed through around noon today. A little rain is possible around dark, but not that much.
Some of the rain looks to dry up before reaching us. We don't expect enough to rain everything out.
Thursday – Dry, Sun & Some Clouds- Wake Up: 47°, High: 64°
Another chilly morning ahead tomorrow, as temps take a bit of a drive behind the front.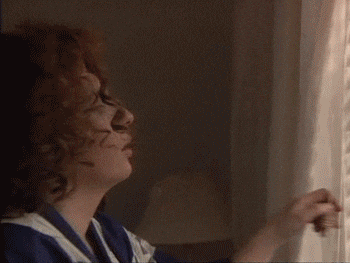 High pressure will return Thursday, locking out any rain chances.
It will be chilly for late April, though! Our normal high temps are in the low 70°s.
Friday – Great…Until The Evening – Wake Up 43°, High 67°
While it will be nice for us for most of the day, a low pressure system will be getting organized off to the west.
Friday Night thru Saturday & The Country Music Marathon
In 2013, the CMM was a wet mess.
Still, from my unofficial count, eleventy billion people still ran it. Because 'merica.
So, we have practice. You can do it.
You may be thinking: A north wind will have been keeping us dry Thursday and most of Friday. Where will it go?
It will leave us.
By Friday evening, the winds will start to blow out of the South, bringing a warm front and its dreaded "deep tropical moisture" (NWS) from the Gulf of Mexico. Numerous showers and thunderstorms should fire off along the warm front as it moves northeast and eventually across both of our counties.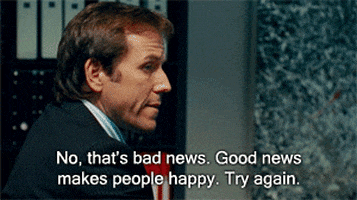 Meanwhile, upper-level dynamics indicate strong deep layer shear and instability, which will support storms Friday and into Saturday morning. We cannot rule out a few strong, or possibly even severe, thunderstorms.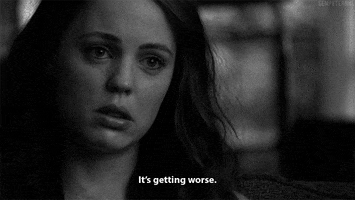 The rain and thunderstorm chances are expected to continue through Saturday as we end up on the south/warm side of an east moving powerful low-pressure center.
If I was trying to ruin outdoor plans Saturday — and I'm not — this is what I would order.
For Saturday, the GFS model expects almost 0.5″ of rain:
The Euro model thinks we will see even more rain Saturday, perhaps even 1″.
I can't find a single weather model that thinks it'll be dry Saturday. Even the Canadian and UK (United Kingdom, not Kentucky) models think it'll rain Saturday. I don't think we will need an ark, but you'll need to be ready for rain (and rainouts for ball games).
It's pretty difficult to pinpoint with any reasonable certainty the timing for any severe weather. The Storm Prediction Center noted early this morning that a severe threat may develop Saturday afternoon, and looking through the weather models, I can see why. So, yeah, maybe some storms too — possibly even strong/severe storms.
Sorry. But I'm betting that if you trained for the CMM, you're one of the 1% with the ability to run it, and you're the type of person that will not be deterred by some rain.
This website supplements @NashSevereWx on Twitter, which you can find here.