Current Temps and Radar
Tonight – A Few Thunderstorms Overnight, Lows in the 40°s

The Hard Freeze Warning expired at 10 AM. I hope you were able to give it a proper farewell….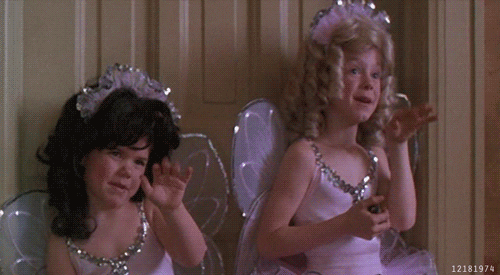 Clouds have increased this evening ahead of an approaching front. Temperatures will drop to the mid 40°s overnight. (No Freeze Watches, Warnings, or other silly stuff. Woohoo!) 
Monday – Rain Overnight, then Another Warm Up – Wake Up: 46°, High: 64°
Low pressure off to our north is going to swing a cold front through the area overnight. The biggest factor with this won't be a cool-down, but rather the potential for some rain.
Models agree on the rain getting to us between 11 PM -1 AM, and then clearing in time for Monday morning's commute.
Here's the NAM 4km model around 2 AM:
No severe weather is expected, but don't be surprised to hear a couple of rumbles of thunder overnight. 
The rain will be outta here by 4 AM-ish. Any cloud cover should move out with it, and we'll be left with another nice afternoon, and another chance to warm up a bit.
The cold front won't drop our temperatures drastically, but it also won't allow us to warm to the 70°s juuuuust yet.. Look for a high near 64°. 
Overnight, those temps will trend on the cooler side again, in the upper 30°s.
Tuesday –  Back to the 70°s!  – Wake Up: 38°, High: 70°
After another chilly start, things will warm up nicely in the afternoon, and 70° looks like a safe bet.

Tuesday afternoon will bring a chance for isolated thunderstorms, though nothing severe is expected here, either.
Extended: 
This website supplements @NashSevereWx on Twitter, which you can find here.