Current Temps and Radar
Wednesday – Our Last Warm Day

The HRRR model below keeps any rain away until the evening. Even then, just spotty showers are likely. The NAM agrees.
More clouds move in today, but we'll still see enough sunshine to warm us up to the mid 70°s this afternoon. Get out and enjoy it.
Thursday – A Cold Front, Rain, and Maybe T-Storms…Oh My – Wake Up: 57°, High: 64°
That developing low pressure system to our west gets going today in the Plains (it should be a prolific giant hail producer along I-44 between OKC and Springfield MO) and will head east. This system has a bit more gusto than the one that just passed to our northwest.
We aren't expecting any severe weather. The SPC has us in their "TSTM" green area through Thursday morning, but that just means we can expect some rumbles of thunder and nothing severe. 
However, we are expecting some rain and a few weaker thunderstorms as the system passes and a cold front moves through.
The day will begin cloudy with a few showers not out of the question before the front arrives. The NAM shows the bulk of the rain beginning early tomorrow afternoon, around 12-1 PM.
I think the heaviest rain and any thunderstorms will be in the early evening hours, with the everything wrapping up around midnight.
As far as temps go, the high for Thursday will happen early in the day thanks to the front.
Temps will fall to the upper 40s by about 7 PM, so stick a jacket in the car if you won't be home until late.
Friday – Much Colder – Wake Up: 37°, High: 52°
The cold air really make itself at home Friday, with highs only reaching the low 50s.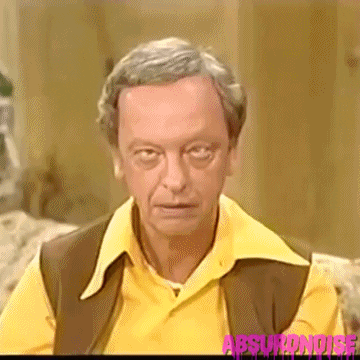 However, cloud cover won't be as dominant, so we'll see some sun here and there. Tiny chance for some showers later in the afternoon, but only enough to warrant a 20% chance from the NWS.
Here's how I'm mentally preparing myself for this: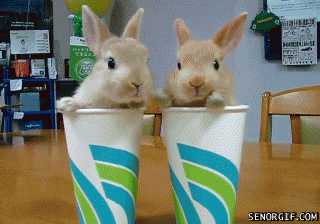 Bunnies. In cups!
Extended: Flat-Out Cold on Saturday, Getting Better on Sunday 
This website supplements @NashSevereWx on Twitter, which you can find here.