Current Temps and Radar
Monday – Very Light Freezing Drizzle Possible Early – Wake Up 33°, High 45°
As overnight rain ends, freezing temps will be creeping in, possibly with fog.
NWS-Nashville thinks northern Davidson County may briefly see a little black on elevated surfaces. Because it's been relatively warm (relative to freezing), road surfaces should be warm enough to resist ice, but elevated surfaces, bridges, overpasses, etc may not. "Please keep this in mind as you head out for the Monday morning commute," so says NWS.
Cloudy skies, with maybe a few breaks, are expected Monday afternoon. We may even see a light shower Monday night.
Then begins the shenanigans.

Shenanigan #1: Tuesday's Warm Temps (High 63°), Heavy Rain & Storms
Above normal temps and rain are expected. Isolated, non-severe thunderstorms are possible.
Yes, 63°!  Keep your flip flops in your closet, though.
We expect a LOT of rain Tuesday, lasting through the late night and early Wednesday morning hours: around 2″ total.
The focus then shifts Wednesday's arrival of a powerful cold front.
Shenanigan #2: Rain to Sleet/Snow — Wednesday's Dramatic Temp Plunge
As it's raining, when we hit 12:01 AM Wednesday, the temperature should be 58°. This will be our high temperature for the day.
Temps are forecast to fall dramatically throughout the day.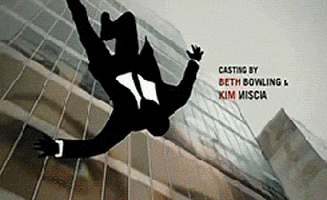 By 6 AM we expect temps in the mid-to-upper 40°s, falling to 35° by noon. Freezing temps from the arrival of the cold front are expected sometime Wednesday afternoon, although we are still not confident with the timing.
There should be plenty of precip after the temperature profile drops below freezing.
Snow is likely beginning in the afternoon and lasting through the evening. NOTE, however, the "start" time of the snow remains iffy.
Weather models are spitting out some pretty high snow totals. The GFS has 6″, the Euro has 7″ to 8″.
The regional models are not yet in range, but trends suggest much lower snow totals.
NWS-Nashville thinks these numbers are too high, and for good reason.
The atmospheric dynamics in place are "typically not conducive to that kind of snow accumulation." To get that much snow, you generally need a surface low pressure system to pass south of us. On Wednesday, the surface low will be several hundred miles to our north, and the snow will have to be generated after the arrival of the cold front. Historically, this does not support a big snowfall.
That said, there are very powerful upper-level dynamics expected to be in place which would be snow-supportive for Wednesday. Because the models have been consistent, the best thinking is to expect between 1 inch and 2 inches of snow with the system.
It's important to know it's too early to accurately forecast snowfall accumulation. The models are going a little bit crazy with the accumulation output, so much so that I am not posting those maps here out of fear they're going to get shared as if they are a legitimate forecast. As usual, NWS-Nashville says it best: "expectation is for the models to finally realize there overdoing the quantitative precipitation forecasts and back off [the snow totals] over the next several [model] runs."
When the snow stops sometime Wednesday night, temperatures will continue to drop. Midnight Wednesday's temp should be 26°. The temperature will continue to plummet, with occasional flurries, into Thursday morning, bottoming out at 20°. Ordinarily, if we had followed up a day in the low 60°s with snow, we would think a lot of it would not accumulate because of the warm surface. However, temperatures are going to get so cold so quickly, that this should not be a problem.
Here's this again: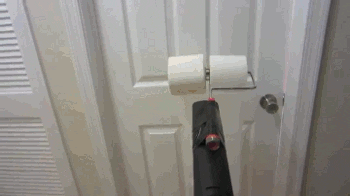 This website supplements @NashSevereWx on Twitter, which you can find here.