Current Temps and Radar
Let's dispense with the normal blog format.
An Ice Storm Warning is in effect beginning at Noon today.
Don't miss the "Main Impacts" in this graphic:
Ice and snow will make travel hazardous. Rain will add to ice it is already on trees and surfaces, and will cause damage.
Tree limbs are likely to fall and power outages are likely.
Major disruptions to travel Friday afternoon through Saturday morning.
Warming temps and heavy rainfall will bring chances for localized flooding Saturday.
When
Snow is expected before the freezing rain begins. Snow should be light and intermittent, with accumulations not more than 1″. The HRRR illustrates this well. At 1 PM, we expect:
6 hours later:
Between 1 PM and 7 PM the snow will slowly transition into a brief period of sleet before becoming all freezing rain.
NWS thinks snow/sleet will begin to transition into freezing rain between 6 PM and 9 PM tonight.
It will start in the southwest and work its way east and northeast. That means Fairview and Spring Hill are expected to see freezing rain before Brentwood, Nashville, Hermitage, Goodlettsville.
The NAM4 model thinks we will see more snow and much more freezing rain than is shown by the HRRR above.
Note: Freezing rain is RAIN, that freezes on contact with the ground. Do not fool your self into thinking it's just cold rain!
If possible, I would advice heading home from work before 6 PM to avoid getting stuck in traffic when the we transition into freezing rain.
How Bad Will It Be?
Frankly, I'm encouraged by the off-and-on precipitation depicted by the HRRR model. I have a feeling we may be revising, up or down, the ice totals as we get closer to the evening.
Nevertheless, this looks to be a lot of ice. 0.25″ to 0.50″ does not sound like much, but when it sits on trees and power lines already weakened by Snowbama and OldSlickory, and winds at 10mph – 15mph (gusts 20 mph), there is concern we could downed tress and power lines… Power outages are possible.
Be sure to report any downed trees, power lines, and ice/snow accumulations using #tSpotter
Tell Me About the Sperry-Piltz Ice Accumulation Index!
Try to be cool. Everyone calls that "SPIA."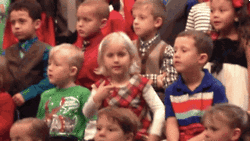 When you add 0.3″ of ice to 12 MPH wind gusts, you score a 2 on the SPIA Index.
A "2" means " scattered utility interruptions possible… Typically lasting less than 12 hours."
When Will It Change To Rain?
This is the real question. There is a LOT more rain coming overnight and through Saturday. Getting that freezing line to lift north of us means everything.
The NAM4 thinks it'll be 4 or 5 AM before we get above freezing. This will allow for more ice to accumulate. This model presents a much more concerning scenario because it thinks we will see 12 hours of icing. However, this model seems to be the outlier.
HRRR seems to be suggesting the freezing line, approaching from the south, will arrive much sooner — around midnight. The problem is this model only extends out to 15 hours, so we really are not in its range right as I write this. The good news is that the GFS model has us above freezing around midnight. So do the HRW-A and HRW-N models. This is pretty encouraging, but there still will be ice and it will be dangerous.
Can I Drive In It?
You shouldn't. Right now, I'd want to be in my house by 3 PM. That's just my estimate right now. No promises. Your results may vary.
What about if I'm going from X place to Y place?
Don't drive in it.
What if I take Q road and Z route?
Don't drive in it.
What About My Flight?
I don't know. I wish I could help you. I can't give you info I don't have. The airlines make those decisions.
So When Can I Safely Drive?
When the freezing rain changes to "regular rain," and there is sufficient time for it to melt. I can't say exactly how much ice we will see, so I certainly can't tell you what will be safe to travel. Check TDOT Smartway. In general, we think we will see improvement in road conditions Saturday after 9 AM, and possibly before. I'm planning on being out and about Saturday afternoon.
Rain/Flooding Saturday

With ice and snow melt, along with at least another inch of rain (and probably more), localized flooding could be a concern.
We will be closely watching this throughout the day tomorrow.
What About Sunday?
Snow is possible Sunday and Monday. Then again Thursday.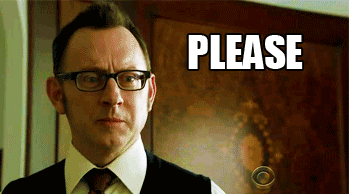 Do You Sleep?
No.
This website supplements @NashSevereWx on Twitter, which you can find here.