Current Temps and Radar
First, a PSA:
Observe the top of the car following you. If you're not sure it's clear, it is a good idea not to follow too closely.
Is the Snowdome Dead?
We thought so this morning. We stopped the #Snowdome clock this morning at . . .

. . . based on information we had 1.2″ of snow. Turns out that was at the NWS-Nashville office (they ended up with 1.6″), not at the airport, where official records are kept. The above streak counts official totals at BNA only.
Multiple places in Nashville measured 1″ or more of snow. But with BNA only at 0.7″ and unlikely to get to 1″ from afternoon flurries, we think the streak lives. As long as the streak lives, Snowdome lives. It's the only objective way to go about it. Reasonable minds disagree, but I'm willing to live with that.
The Clock is restarted!
The question is: will it survive Friday? More on this below.
Arctic temperatures are arriving tonight and overnight. This will produce crazy-cold temps for us. NWS has issued a Wind Chill Advisory from 6 PM tonight through noon Thursday.
The official forecast low temp is -1°. The wind chill (that's the "feels like" temperature) will bottom out as low as -14°.
Minus. Fourteen.
Thursday's high is 17°.This forecast verifies, it will set records for the coldest low and coldest high temperatures
The snow and ice melt we enjoyed this afternoon will refreeze.
Winter Storm Watch
When:  Noon Friday through noon Saturday.
What:  A bunch of stuff.
Disclaimer! As was made painfully obvious this previous weekend, weather models aren't perfect that good at pinpointing exact timing on transitions from snow to sleet to freezing rain to rain. That timing makes all the difference in accumulations. So, please note we expect this forecast to change.  Uncertainty reflects understanding, not a lack of skill or effort in trying to get the forecast "right" (whatever that means). As we get closer to the event, the forecast improves, so please check multiple reliable weather sources multiple times as we approach this event.
The following represents our best forecast. We are being vague with the times because we're not really sure exactly when these transitions will occur. However, this represents the order of events and the potential accumulation for each.We're omitting what would be a tedious review of the model data.
NWS issued the Winter Storm Watch because "there is a potential for major impacts, but confidence is not yet high. Remember that watches signal to the public that there is something to prepare for. Some watches are upgraded to advisories or warnings as the events approach, or they may turn into nothing at all. Expect many updates to yet another challenging winter weather forecast."
The biggest fear with this storm is the icing potential. During this past Monday's #snowbama (or #UlysleetsSGrant #OldSlickory if you prefer), we had a good amount of ice, but it came relatively quickly and with very little wind. Friday night's event may come with almost 2/10″ of ice plus 11 mile-per-hour winds. This causes concern not just for travel, but also for the integrity of already-heavy-from-ice trees and power lines.
Consider this Ice Accumulation Index:
The Weekend
Rain, and a lot of it. Temps in the 40s will assist and possible achieve total ice melt.
1″+ is expected. Right now, we do not anticipate a flooding event, although localized flooding may occur.
Then, as if that's not enough to deal with, as the rain is pulling east of us it may change into a light mix of snow late Sunday night into Monday morning.
With cold weather the rest of the week.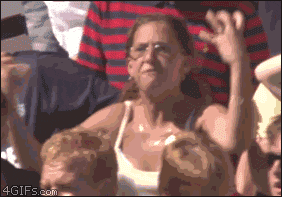 This website supplements @NashSevereWx on Twitter, which you can find here.