Current Temps and Radar
What Was Up With This Morning's Flizzard?
We missed it.
Last night's forecast grids had a 5% probability of precipitation (POP) and no quantitative precipitation (QPF):
I went back and checked last night's HRRR and NAM4 models: bone dry.
At 3:39 AM, NWS-Nashville mentioned the potential for flurries which were ongoing in central MO/IL.
At 7:25 AM, we noticed this in KY: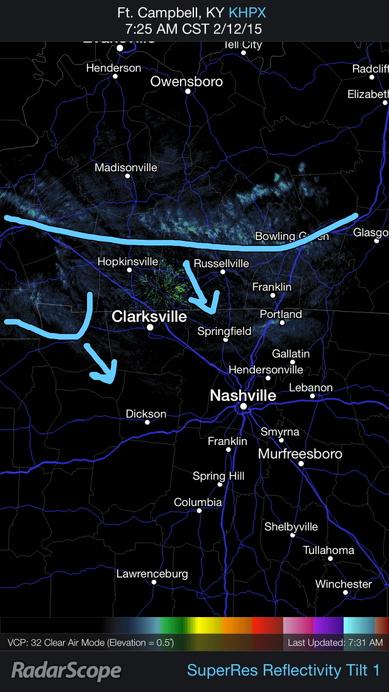 By 9 AM, it developed into a full-on flizzard: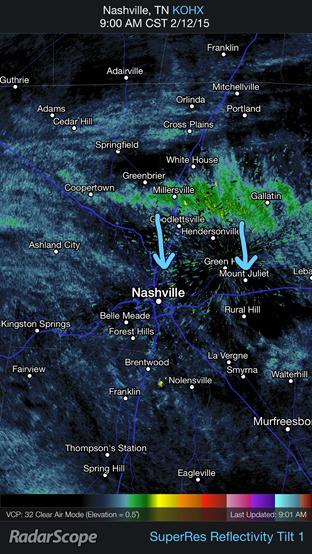 When I saw it: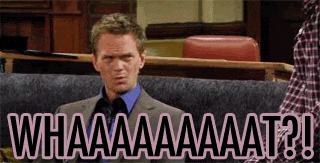 What happened? After the Arctic front blasted through, there was a little ripple in the upper levels of the atmosphere, which produced enough lift to set off no-worries flurries.
We missed that one not because we weren't paying attention, but because it:
If you want perfection, read your Bible.
Friday, NWS thinks there's a "very small possibility" we could have a re-do of the flizzard we saw this morning; however, any flizzard is expected to be smaller Friday than we saw Thursday.
Saturday, another arctic front will reinforce already-cold air, and may bring some light snow to the area. Officially, only flurries are expected — not accumulation. We'll be watching this closely.
Sunday morning's wind chills will be in the negatives.
"Enough Already! What About The Snow?"
My rant from earlier bears repeating. If you've read this already, scroll down to the purple words.
If you look hard or long enough, you'll find some knucklehead posting model data with snowfall accumulation maps. These guys (usually guys, sorry ladies!) like to tweet, Facebook, Snapchat the model with the highest snow totals. A good example is the Canadian model, which has 15″ of snow falling across all of Tennessee, which is ridiculous. That's a model, not a forecast, the same way that a brick is not a house.
For the record, I get it. I realize there are some websites that are going to make a "call," and I really don't have a problem with that. Most people just want weatherpeople to make the call, right? Like this?
What I don't like about this is that there is a specific accumulation range listed.  This forecast is more complicated than that, and I think you're all smart enough to understand and accept the uncertainties and probabilities that go along with it. So why not just lay it all out there? Just putting up a number and a percentage is an OK starting point to a discussion, but it should not be the end of the discussion. It should begin the discussion.
During this afternoon's forecast discussion, we learned the models are still painting a fuzzy picture. (Translation below)
It's all about the track of the low pressure system. The models aren't exactly sure where it'll track. It all depends on the track.
If the low tracks south, we'll see more snow and less rain. On its current track, it'd be a pretty decent snow event for us.
But if it tracks too far south, we may not see anything.
And, if it goes back north, expect a mess of rain/sleet/snow.
NWS still says our "forecast confidence continues to be low," which doesn't sound like an 80% chance of 3″ to 5″ to me, either.
Earlier today, NWS-Nashville wrote this, worth repeating: "Emphasis must be placed on the very low confidence with this scenario as it remains over five days out and model guidance will likely shift in numerous times until the event gets closer." This afternoon's data is a good illustration of that.
And, yes, we could be looking at another clipper system making us some snow Wednesday night, but with low confidence in Mon/Tue snow, there's no confidence in Wednesday's forecast.
One of the more unusual components of this storm will be the sub-freezing temperatures expected after all the precipitation ends. It may not be until Friday afternoon that we rise above freezing.
This website supplements @NashSevereWx on Twitter, which you can find here. We'll post updated info there.