Current Temps and Radar
Cold to start off this morning, but it will be warmer than yesterday! And the temperatures will keep increasing through tomorrow, so it'll feel much better.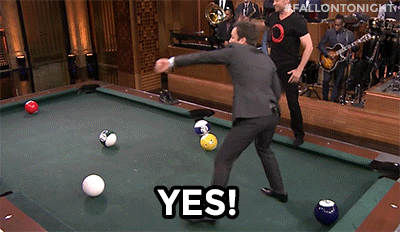 Today:  Clear and sunny with a slight breeze from the southwest making it a great day to be outside. High of 45°. Keyword of the day is:
Tonight: Clear and chilly tonight. Definitely want to bundle up or stay inside Bridgestone Arena to see the Predators take on Toronto.
Temperatures will be warming up into the mid-50s on Wednesday. But there's a catch…  we don't usually approach such above-average temperatures unless there is a cold front approaching from the west. That's what's happening. Clouds will be rolling in on Wednesday night to send temperatures into the mid-20s with a potential for some wintry weather overnight into Thursday.
According to the National Weather Service, there is a forty percent chance of snow in the Music City through Thursday afternoon.
If it stays as snow, it will be a very light accumulation. North of I-40 has the potential to see from a half to 3/4 inches of snow, while south of I-40 may see anywhere from a trace of snow to about a 1/2 an inch of snow.
Editor's Note: Let me run down the models:
GFS: about 1/2″
Euro: 1″!
NAM4: LOL maybe a few flakes, nothing accumulating.
Canadian: barely anything, nothing accumulating.
NWS currently has us down for less than 1/2″.
Keep in mind, that this system can EASILY turn into a soggy, cold rain as temperatures remain below freezing. It all depends on how that moisture sets up. Either way, the system will be out of here quickly and bring some warmer weather for the weekend and some expected sunny conditions for Friday and Saturday. Some rain may linger in on Sunday into Monday, but it is too early to tell to get an accurate precipitation reading.
Here is your long-range forecast for the rest of the week from the Nashville, TN National Weather Service Office:
I'm Intern Applicant Scott Sincoff.
You can follow us on Twitter @NashSevereWx