Current Temps and Radar
Overnight – Patchy Freezing Fog – Wake Up Tuesday 22
Between 3 AM and 8 AM, fog will likely form (like the above photo, but without the snow), especially near bodies of water. If you see fog during this time, it'll be a driving (or, if you're walking, a sidewalk) hazard. The fog freezes to the surface. Assume black ice has formed if you encounter these conditions.  Freezing fog contributed to a pretty nasty accident on Vietnam Vets several years ago. Be careful.
Tuesday — Mostly Sunny — High 46
That's better.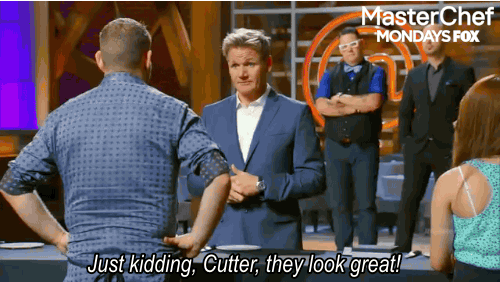 Wednesday — Increasing Clouds — Wake Up 31, High 53
Thursday – Snowmance? – Wake Up 26, High 34
In 7th grade there was this girl who sat behind me named Amy. Pretty cute. I would find horribly lame excuses to glance back at her. Drop a pencil, pick up a book, that sort of thing. I didn't want to be obvious, right? Anyway, there were days I would think her reaction suggested some interest in me. Other days, not so much. It was all very confusing.
It's like that with Thursday's snow forecast.
There's the GFS model, which has been going back and forth between a sleddable snow (few inches), and this, which is a puny snow total:
Then there is the Euro model, which also has us down for a meager amount of snow. It predicted more Thursday snow in early runs.
Or you can look at the Canadian model, which doesn't think snow will even accumulate N of I-40.
And finally, there's the NAM4 model, which shows a messy rain-to-snow transition occurring around midnight Wednesday into early Thursday morning:
So, through Thursday at noon, it looks like a dusting. At least, that's where the ever-changing-and-uncertain forecast is today.
But, then there is the Short Range Ensemble Forecast, which thinks there's a 50% chance we will see more than 1″ Thursday.
Stop me if you've heard this before. Maybe it'll snow? Wait, that looked promising! Oooohhh 12 hours later it does not look promising. Or, maybe it does!  It's all like trying to figure out if a 7th grade girl likes you. Sooner or later, the time will come, and you just have to wait and see.
(The rest of the story: After several months, I eventually just called her. It. Did. Not. Go. Well. For. Me.)
You can follow us on Twitter @NashSevereWx