Current Temps and Radar
Today – Rain, Thunderstorms; Overnight Snow? – High 53°
So, yeah, this is weird.
As you can see from the above radar, rain is coming. It should be here this afternoon.
A few thunderstorms are possible later this afternoon because a low pressure system will facilitate the stacking of unseasonably mild surface temps (in the 50°s) under very cold air aloft (-22°F at 18,000 feet). When you have a 70°F temperature spread in these situations, thunderstorms can develop, and when the temps at 18,000 are that far below freezing (plus the freezing layer will begin at 7,000 feet), small hail often forms.
HRRR thinks the radar will look like this at 6 PM:
After midnight, showers will start decreasing in coverage and pulling east of us; meanwhile, the temp will drop. This will be a classic Middle Tennessee snow forecast: freezing temps chasing scattered precip —
Even if the freezing temperatures catch up to the rain (which seems unlikely right now), accumulation will be difficult. The ground will be pretty warm from the 50° we will see today, and it does not look like temperatures will be cold enough at the surface for anything to stick. This may be one of those situations where it's cold enough aloft for a little snow to fall, but it melts and doesn't cause travel problems. However, you can hold out hope for a dusting. I don't think that is too far-fetched.
Monday – Blergy – Wake Up 33°, High 39°
Cloudy. With a 10 mph wind, expect wind chills in the upper 20°s/low 30°s.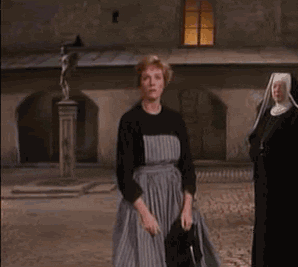 The good news is that we expect warmer temperatures for the middle of the week:
This website supplements @NashSevereWx on Twitter, which you can find here.