(yeah, probably, you should prepare to be disappointed. But first…).
Current Temps and Radar
,
Click the above box for a full screen radar. Works on all browsers and platforms. Note: seeing "rain" during sunup/sundown? Usually just radar clutter.
Hope you pulled a Ferris today.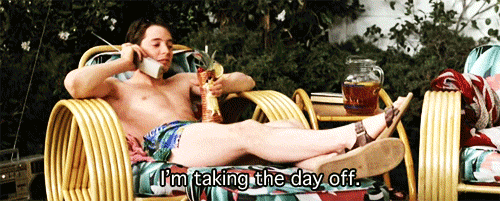 We'll be getting colder soon. (By the way, was reading some link a while back, and they pointed out Ferris needed a jacket when about town, yet he's seen here in beach gear, and when he was sprinting home at the end of the movie, he ran across two girls laying out).
Second, tornadoes were down in 2014! Woot!
That was from the brand new Skywritings newsletter. Click here for more info.
Third, this was passed around today. Why rain smells good . . .
. . . watch to the end. Rain may transport disease, such as E. coli. Honestly. It says that. Watch it.
Tonight – Maybe a Light Shower
The HRRR model thinks a decaying, brief light shower is likely around 10 PM tonight:
Wednesday – Partly Sunny & Just a Bit Cooler – Wake Up 36°, High 56°
Not that we needed a reason, but I could not resist sharing a Stooges' social security number that starts with Wednesday's high temp.
Thursday – Increasing Clouds – Wake Up 33°, High 47°
We'll finally wake up to a below freezing (31°) wind chill. Not expecting any rain during the day. There's a chance we will see some late Thursday night.
Rest of the Week
What's that? A snowflake Friday night?
Let me explain.
Check out the GFS model, below:
Note this GFS model thinks flakes will be flying, but not sticking. The red dashed line is the freezing line, and it stays north of us. So, no-stick snow.
But wait, how can it snow if it's over 32°, you ask?
Well, it can snow if the temp overhead is below freezing, but if we're above freezing at the surface, it'll melt on contact.
Friday night at midnight, temps at 5,000 feet are forecast by the GFS model to be right at, if not below, freezing (note: temps in Celsius):
A few things to point out about this:
1.  This one run of the GFS model. It may change.
2.  The European model thinks it'll be TOO WARM for these wintry shenanigans.
3.  Buuuuut the Canadian model seems to favor the snowflaky GFS model:
4.  Then again, even if we see snow, there is no indication it will accumulate because temps are expected to quickly warm above freezing Saturday morning.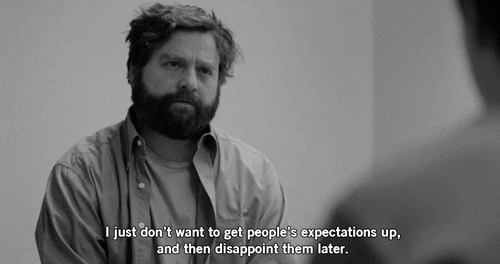 For late Sunday/Monday…we mentioned this earlier today…a clipper system may give us a better chance for snow.
More on that tomorrow.
This website supplements @NashSevereWx on Twitter, which you can find here.