Current Temps and Radar
Click the above box for a full screen radar. Works on all browsers and platforms.
Quick Summary: Next 48 Hours
Temps in low 40°s Tuesday, then will plunge below freezing until Friday.

Tuesday – Mostly Sunny, Cloudy Late; One Last Warm Day – Wake Up 25°, High 42°
Enjoy these temperatures, because this will be the last time we will see above freezing temperatures until at least Friday afternoon.
Wednesday – Arctic Cold Front Arrives, Along with Maybe a Dusting of Snow – 22° at 6 AM, 16° by 6 PM, then falling into the single digits
Arctic air will move into Middle Tennessee Wednesday morning, causing temperatures to drop from the low 20°s into the teens, and then into the single digits by Thursday morning. Winds Wednesday afternoon are expected to increase as the front pulls away. This will bring wind chills into the single digits during the day on Wednesday.
As this arctic front arrives, models are in generally decent agreement there should be just enough moisture for a few hours Wednesday morning to give us a slight chance of light snow. Any precipitation that develops will likely move through quickly. No substantial snow accumulations are expected, but a dusting is possible.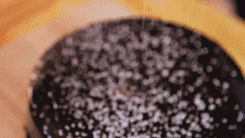 Snow Wednesday is far from a sure thing. A lot can go "wrong" with this forecast, but the models are giving a decent indication we may see a few flakes fly.
NAM4 Model:
GFS-upgrade Model:
Canadian Model:
The not-pictured Euro model shows the same thing: very light snow on approach, fizzling out upon arrival. That's not to say we can't be surprised, but this is a rather unimpressive and unconvincing snow forecast. To say the chance of snow is "slight" is accurate.
Thursday morning – StupidCold (copyright, Paul Heggen) – 6° / 25°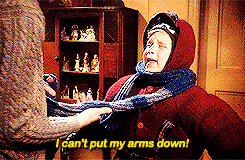 Single digit temperatures are expected, but because winds will decrease after midnight Wednesday and into Thursday morning, wind chills should not be too terrible. Our official forecast is for a wind chill of -3° in the morning, which would be 2° shy of Wind Chill Advisory levels.
Temps should finally rise above freezing Friday afternoon. A gradual warming trend will continue through the weekend, with highs around 40° as we approach next week. The next chance of precipitation arrive Sunday and Sunday night in the form of rain, however, a wintry mix is possible during the overnight hours/Monday morning.
This website supplements @NashSevereWx on Twitter, which you can find here.