A Flash Flood Watch remains in effect as heavy rain arrives later this afternoon and tonight.
Current Temps and Radar
Click the above box for a full screen radar. Works on all browsers and platforms.
Details & Discussion
There's no good reason to post any snapshots of model data for rain/storm locations. Just look at the radar, above. The cold front is expected to clear our area between midnight and 3 AM. Most of the rain should occur before then.
The severe weather appears to be confined to Mississippi and Alabama. Here in Middle Tennessee, the storm threat is next to nothing. Afternoon data suggests zero convective available potential energy (CAPE), which makes the development of any severe thunderstorms very difficult. Further, lapse rates are under 6, so any storms that try to build will do so at a leisurely pace. There is, however, a highly "sheared" environment, meaning the winds are rotating clockwise and getting stronger the further up you go the atmosphere. It's possible the 58+ mph winds currently howling overhead just under 5,000 feet could be transported to the surface by some of the heavier rainmakers later tonight, so we can't rule out a damaging wind gust or two, but the rain intensity to our west is pretty anemic, so there's not much of a chance of that, either. With zero CAPE and modest instability/lapse rates, there's not a tornado or hail threat. In fact, updrafts are so weak that we haven't observed any lightning strikes to our West with the approaching line. Meh.
The 2 PM update from the Storm Prediction Center has kept us at the edge of its Marginal Risk area due to a 5% probability of a damaging wind gust (58+ mph) occurring to or within 25 miles of you.
SPC continues to exclude us from the hail and tornado risk areas (the threat level for that is ongoing in East Mississippi and West Alabama).
The concern for us remains heavy rain and flash flooding. The atmosphere aloft remains tropical. Dewpoints have already exceeded what was forecast. All of this is unusual for early January for us.
Flash floods claim more lives around here than any other form of severe weather. Take it easy tonight.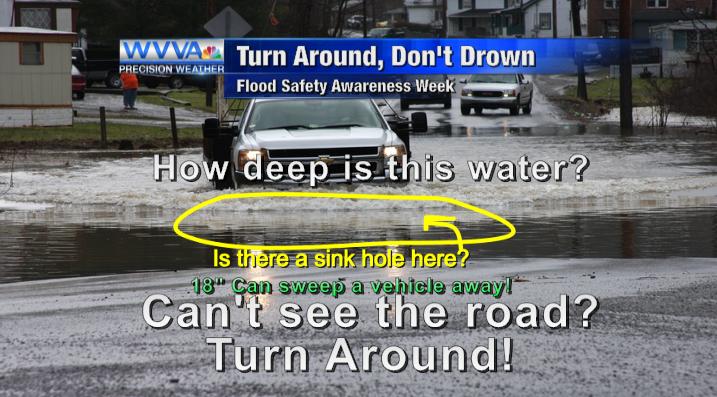 Most of the rain will fall after dark and through the overnight hours. Be careful if you're out tonight, and don't drive over a water covered road.
No severe weather warnings will be posted to this website. We post warnings and a lot of additional information on our Twitter account, @NashSevereWx, which you can find here. Follow multiple reliable sources for your weather information, including local TV stations.
Sunday – Rain Ending, Much Colder – Wake Up 52°, Then Temps Falling
Rain may still be hanging around when you wake up tomorrow morning. When most of the rain shuts off (we may see some very light showers linger into the early afternoon), it means the cold front will be arriving, cutting temperatures by 15° in 12 hours. We are forecast to wake up to temperatures at 52°, but then temps will circle the drain to 37° by 6 PM. Winds will be strong, such that by 9 PM Sunday night, the wind chill will be 22°. That's a far cry from the 60°s we will see today.
Next Week – So. Cold.
A dry week. The big story will be a massive high-pressure center settling in mid-week. Thursday morning's low temperatures are forecast in the single digits. Our forecast low temperature for Thursday is: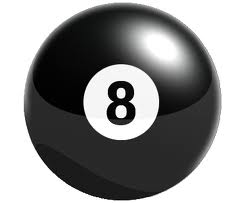 This website supplements @NashSevereWx on Twitter.