Current Temps and Radar
Quick Summary: Next 48 Hours
Temps: Cold!

Wind Chills dipping into the mid-teens Wednesday morning:

Really Cold NYE (22/35)
A dry arctic cold front arrives. Wake-up wind chills will be around 15. Fifteen!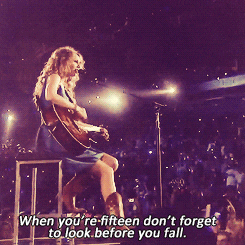 January 1, 2015 – Cold New Year's Day – 20/42
Clouds will begin gathering.
Wintry Shenanigans Thursday Night?
The forecast, y'all. The forecast is doing this to me:
Yesterday, wintry shenanigans were a "maybe, but probably not:"
This morning, NWS-Nashville removed "Wintry Mix" from the forecast:
But then, this afternoon, TDOT began to lay down some brine on the roads.
And NWS-Nashville re-introduced sleet and freezing rain chances with this graphic:
This remains a Meh-be Event. Any transition to freezing rain/sleet will be brief and short lived.
Why the brine? First, I don't know. I don't talk to those to make the Brine or Not To Brine decisions. But, I think it's a sensible decision.
Salt brine is water saturated with sodium chloride, or more simply, rock salt dissolved in water. It lowers the freezing temperature of water, and works kind of like spraying no-stick stuff on your pan. Usually it's applied 48 hours before a wintry precip event.
If we are going to get freezing rain or sleet, it'll be at the beginning of the precip event late Thursday night into early Friday morning. It won't start as rain and wash away the brine.
Further, if we get wintry precip (through the process of evaporative cooling), temps should still only drop into the low 30s. The brine will reduce or otherwise prevent ice from forming on non-bridges/overpasses.
This will probably be a non-event, but if it happens, it should have a low impact. As rain arrives Friday morning, so will warmer temps. We're expected to reach 38 by noon, on our way to a high of 42.
This is not the winter storm you are looking for. Sorry.
This website supplements @NashSevereWx on Twitter, which you can find here.