Now
Quick Summary: Next 48 Hours
Winds, coming out of the South, keeping temperatures relatively mild:
Temps, pretty mild for December.

Rain chances return Saturday.

Discussion & Outlook
Friday – Mostly Sunny – 32° / 58°
South winds mean a mild day.
Saturday – Rain from a Wuss Cold Front – 41° / 59°
A sagging, slow-moving cold front will droop southward late Saturday and during the daylight hours on Sunday.
We think rain will start in mid-to-late afternoon. NAM4 model says around 3 PM.
That said, we aren't exactly sure when the rain will start. The European model turns on the rain later in the day.
Sunday – Cooler Air Arrives, Rain Hanging Around – 44° / 50°
Rain remains in our forecast, but how much and how long pretty uncertain. The GFS model clears out all the rain before sunrise Sunday, but because the European model thinks the rain will start later on Saturday, it also thinks it will hang around until at least noon Sunday, maybe even longer. The Canadian model has it raining most of the day, eh?
Either way, colder temperatures will arrive Sunday, but it's "colder" only when compared to the mild end-of-December temperatures we've seen.
Next Week – Interesting (Probably Not, But We Don't Know) New Year
Things look dry & in the 30°s/40°s for the first half of the week.
We'll be watching a chunk of cold Canadian air digging southward, and wondering if it can make it all the way to us. If it does, it may team up with a surface low pressure center moving our way from the Southwest. There may be a "threat of a wintry mix developing … for at least parts of our area by New Year's Eve and New Year's Day." Our NWS continues to say "those planning holiday travel in the mid-state during that time period should stay tuned to see how things develop with the system over the next seven days."
Rare footage of the GFS, Euro, and Canadian models' 7 day outlook: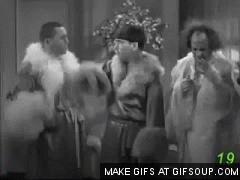 The surface low pressure center moving from the Southwest is well seen on the European model, but it is very unimpressive (that's code for "not really there") on the GFS. Even the Canadian model has a large-and-in-charge high pressure center camped over the middle of the country during this time, eh?, bossing the weather and preventing any shenanigans from coming in. But, as usual, we're talking about models seven days away. Meh. An appropriate response: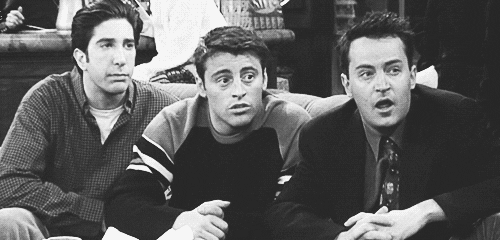 Did you miss our Year in Photos? Then click here!
This website supplements @NashSevereWx on Twitter, which you can find here.