Now
(We are still testing this out — I know it's not centered on Nashville — the mobile one is — but just try it and let us know if you find it useful — we're deciding whether to buy it for you guys — courtesy of Zoom Radar) (on a mobile device? Click here). If on desktop, try it embedded below or hit the mobile link.
If you want to see some rain on the radar, click the magnifying glass, type in Jackson, MS, and hit the blue arrow.
Quick Look – Next 48 Hours
Highs in the mid 40°s, lows in mid 30°s:

Rain expected Friday night through Saturday morning:

Some of that rain may be mixed with sleet:
Maybe even some light snow Saturday morning (more on that below):

Discussion
1.  Clouds will dominate the skies Friday and Saturday. I know this has been depressing to some of you. I wish I had better news.
Cloudiness next 48 hours shows the cloud cover breaking up some Sunday:

At least you aren't in this GIF: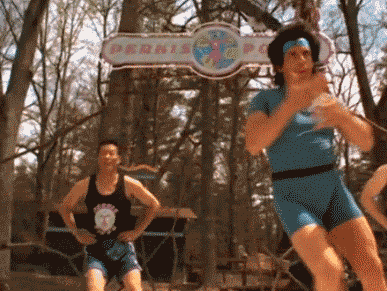 2.  Getting excited about the snow?
Don't.
A giant pile of rain covering east TX and all of LA is moving NE:
The question is: where's all that going? HRRR says most of it'll be south of us around 7 PM:
By 11 PM, the NAM4 model thinks we'll see (1) Very little precip, (2) Temps at 5,000 feet at freezing, barely able to change over what little precip we see to snow, and (3) surface temps above freezing.
Plus, with any dry air aloft, it'll zap what little precip we see before it can even reach the ground. Add to that RAP model guidance showing surface temps in the upper 30°s, and it all makes for an unconvincing snow setup. NWS-Nashville says "no accumulations will be in the forecast." Obviously, this could change, but it'd all need to change in precisely the right direction to see snowfall, and we think that's unlikely.
3.  After this precip moves out Saturday morning, we'll be dry for the rest of the weekend.
4.  Next week's weather is unsettled. A strong jet stream will bring a series of waves from the Pacific NW our way.
The first wave arrives Monday night and extends into Tuesday. It'll bring a good chance of rain, and maybe even a few weak thunderstorms Tuesday.
By Christmas Eve morning, we think we will see a low pressure center located near the Great Lakes, with a cold front trailing to its south:
The red arrows signal the advance of a strong cold front. The above image shows light precip on the back edge of the front, with temps at 5,000 feet well below freezing. Surface temps at the surface might support a few — just a few — flurries flying around Christmas Eve Day, but "wintry travel impacts look relatively low for Middle TN." (NWS-Nashville).
In addition, the most recent run of the European model doesn't line up freezing surface temps with the precip (it has the classic "temps chasing rain" scenario, the #1 reason for snow forecast busts), and the Euro's Ensemble Mean isn't that supportive of snow here, either.
As usual, the models are teasing us, and are unlikely to deliver. I'm not getting my sled ready.
5.  Colder weather is on the way, arriving between Christmas and New Year's.
We think this signals a pattern change, giving us the temps we need to make snow, assuming we get a decent storm in here.
This website is part of the ongoing conversation on Twitter @NashSevereWx on Twitter. You can find that here.