Temp/Wind Chill, Rain, Snow next 48 Hours: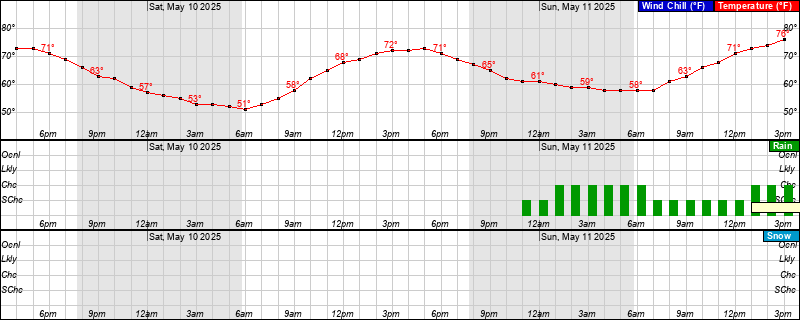 The above Hourly Weather Graph auto-updates and runs 48 hours in advance. Notice we stay dry until Monday.
The Weekend – Cloudy – Wake Up: Near Freezing, Highs: Mid-to-Low 50°s
We are sitting under high pressure this morning.
Usually when this happens, there are clear skies, but a low deck of clouds has been dancing in and out of Middle Tennessee. Due to a variety of factors you probably don't care to read about, we will have periods of clouds and sun throughout the weekend. But, mostly clouds.
The weather pattern gets more active Monday into next week:
Clouds will increase Monday morning, bringing rain chances by Monday afternoon. By Monday night (see below), a light/moderate rain event will be ongoing.
Expect less than a quarter inch of rain Monday night through early Tuesday morning. (Earlier, the there was one suggestion in one of the models of a no-stick-snow potential, but that has completely gone away. Current model guidance suggests it will be way too warm).
When Tuesday's storm system exits, it will clear us out for Wednesday and Thursday. We will then start to watch the approach of the next storm system, set to arrive late in the work week/weekend.
This storm system is pretty interesting, but it's so far away, and the models have been so inconsistent, that it is barely worth talking about. The one thing we are sure about is that we cannot draw any conclusions about what's going to happen.
Here's why it has our attention. This is the GFS model showing Friday night at midnight.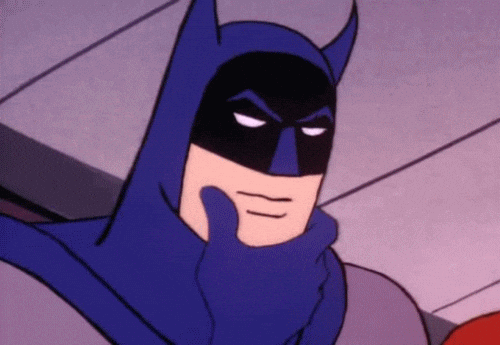 There is a surface low pressure system moving from the Florida Panhandle towards the Northeast. To the north of that Low is precipitation. The temperature gradients are from 700mb down to 850mb, which is between 10,000 and 5,000 feet:
Temps are below freezing at and north of the black line I drew (on the model, above).
This model doesn't suggest it will snow, because it's really too far away to tell, but it suggests a potential for the ingredients to possibly come together to produce snowfall. The model will very likely go back and forth between a rain and snow solution as it runs every 6 hours. Note that the "better" model (the Euro), puts that 700-850mb line north into Kentucky, making it an all-rain event for us. Either way, getting an accumulating snowfall is pretty difficult given the current track of that low and the temperature profiles.
This website is only a part of the ongoing weather conversation on Twitter @NashSevereWx, which you can find here.