My awful drawing with a thick white magic marker on this current conditions map is supposed to direct your attention to the giant low pressure system in the northeast:
It's producing a good bit of precip/snow in the northeast:
The storm spins counter-clockwise, which explains our north wind. It's also sending light rain/snow into east TN, but we are too far west of the system for any impact here in Middle TN.
So, instead, we get a cold north wind, with wind chills in the 30°s tonight.
Temps Next 48 Hours will generally roll along in the upper 30°s:
Rain chances are zero for the next 48 hours:

In fact, a pretty calm weather pattern in settling in:
Got a few questions about odds of a White Christmas today.
There are two ways to approach the question.
1.  Ask the "climatology" question, which is nerd-speak for "when has it ever happened before?" Usually, this method is more reliable than looking at the long range weather models.
NWS-Nashville wrote last year that "[s]tatistically, Nashville has an 18% chance of seeing a trace or more of snow on Christmas Day, with an 8% chance of getting measurable snow." Source.
2.  We can reach into Forecast Voo-Doo Land as ask what the weather models think.
This model thinks it'll be too warm. Check out the surface temp profiles.
The "is there snow in the models" question really can't be "answered" for another week — right now, the models really only extend to 240 hours (yeah, you can find even crazier ones going past that), which means we are in range of December 19. Even when "in range," it's absurd to even speculate what may happen. It's way too far away.
Weather models are often accurate at short distances. Then, they can go wrong. Really, really wrong: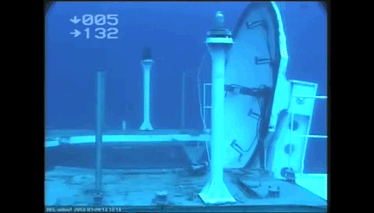 But, the trends are not looking good for snow fans.
This website is only a part of the ongoing weather conversation on Twitter @NashSevereWx, which you can find here.