Temp/Wind Chill, Rain, Snow next 48 Hours: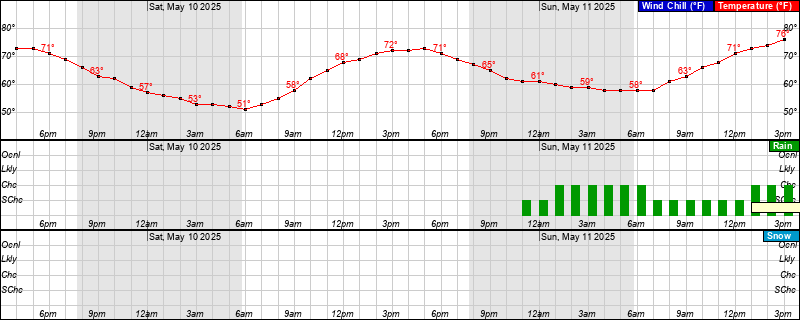 Monday – Mostly Cloudy; Becoming Partly Sunny – Wake Up 38°, High 55°

You may remember this thing called the
The sun has many uses. One is that it helps alleviate seasonal affective disorder, which is the number one reason people move to California (BTW, the number two reason is getting into fights with close friends about who has the keys to your apartment). Another use is that it helps lift temps.
The sun is not a
It's actually a miasma of incandescent plasma.
Will see see it today? We aren't sure.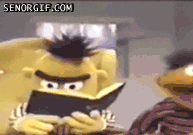 "DON'T TELL ME ABOUT THE SUN AND THEN TELL ME IT'S GOING TO BE CLOUDY!"
Sorry, Bert. Clouds are arriving Sunday night. They should linger Monday morning, then shove off in time for the afternoon.
This Week – Dry, Normal Temps
There is really no reason to break down the forecast day by day. It all looks basically the same. As you probably noticed from the above meteogram, there is no rain in the forecast. It means this:
The only thing of note in the weather pattern for the entire eastern United States is this low-pressure system moving up the Atlantic seaboard during the middle of the week. These things spin counterclockwise, and may spread some light moisture into East Tennessee, but we are not expecting anything here in Davidson/Williamson.
This website is only a part of the ongoing weather conversation on Twitter @NashSevereWx, which you can find here.