Temp/Wind Chill, Rain, Snow next 48 Hours:
Sunday afternoon, the cold front was positioned to our NW:
First, notice the freezing rain area in SE Missouri. Regular readers here are will recall previous discussions of freezing rain potential as the cold front approaches Middle Tennessee. However, freezing rain does not appear to be a concern. It is completely missing from the afternoon forecast discussion, and there is no support in the models for any wintry precip shenanigans Monday night.
Monday – Colder & Rainy – Wake up 52°, High 54°
It's the first day of December, so naturally, we shouldn't expect to get away with wearing flip flops for more than a few days.
Off-and-On rain will be the story, beginning when we wake up, and lasting most of the day, and into the evening. Here's the NAM4 model at 7 AM:
Notice the dramatic temperature drop, which will happen during the morning rush-hour. If you are an early riser, ignore the relatively warm temperatures, and dress for the cold.
Rain totals will be relatively low, but you will need to be dressed for chilly rain showers.
Tuesday – Mostly Cloudy, Lingering Chance of Rain – Wake-Up 40°, High 53°
Most of the rain we expect to see will fall Monday and late Monday night. However, we will not be able to shake away the chance of rain Tuesday. Expect cloudy skies and maybe 0.05″ of rain.
The rest of the week is a bit of a mess, both in terms of rain chances, cool temps, and uncertainty about each.
After relatively low rain chances Tuesday, a 500 mb trough with a corresponding cold front is expected Wednesday and Wednesday night, increasing Wednesday's rain chances . . .
. . . but again, not that much rain is expected.
Rain chances are expected to linger Thursday, and especially Friday, as the next weathermaker arrives.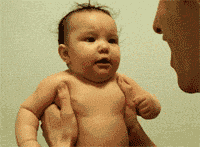 Both the GFS and Euro models show a decent amount of rain Friday night, seen here:
This rain should continue into Saturday morning, but how long it lasts Saturday remains in question. No need to freak out if you're planning on going to the 12 South Winter WarmUp at Sevier Park Saturday morning, but this is something to watch this week. I certainly would not trust any rain ETAs this far away.
Along with this increase rain chance Thursday and Friday will come with high temperatures in the upper 50°s and lower 60°s.
This website supplements @NashSevereWx on Twitter. You can find us here.