Temp/Chill, Rain, Snow next 48 Hours:
Saturday – Cloudy & Windy – High 58°
Notice the red temperature line in the meteogram above. Usually, the temperature decreases dramatically after dark. That won't happen tonight. We will hit our afternoon high of 58°, then stay in the mid 50°s overnight. The reasons: warmer air has arrived, bringing clouds with it, and preventing radiational cooling.
HRRR LaterRadar illustrates the slight chance of a very light passing shower this morning:
It is worth noting the NAM4 model is spreading random, pop-up like showers across Middle Tennessee today and tomorrow.
Winds will be the main feature today. Sustained winds (around 15 mph) are in purple, wind gusts (21 mph) are in blue/indigo. These are winds coming out of the South/SSW.
A pretty good day to fly a kite, but it should bother the kicking game. Assuming a SSW wind, it will blow from the camera where this photo was taken, toward the scoreboard:
Winning the coin toss (and making the right decision with it) will be important this afternoon.
Sunday – Warmer – Wake up 53°, High 65°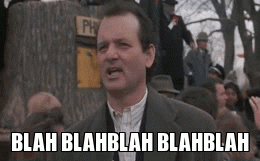 Almost a repeat of Saturday, except a little warmer. Will still be windy, warm, and a chance of a shower or two. There is no forecast or weather model suggesting a washout for any outdoor activities this weekend.
Next Week – Rainy, And a Mention of a Slight Chance of a Wintry Shenanigan Just to Our NW
During this morning's forecast discussion from NWS-Nashville, there was talk about a cold front arriving Monday night, which will cut our temperatures down from the 50°s and 60°s this weekend into the 30°s and 40°s Tuesday. As that surface cold front arrives, surface temperatures may reach freezing for those just to our NW in Middle Tennessee; however, temperatures aloft will be, not-that-unusually, above freezing. If that happens, it would produce rain, which would then freeze at the surface = freezing rain. Right now there is no mention this feature will impact us, but you might hear about it, and I didn't want you to think it was being talked about for Davidson or Williamson County.
This website supplements @NashSevereWx on Twitter. You can find us here.