As a Weather-Ready Ambassador, and because today marks the beginning of Winter Weather Awareness Week in Tennessee, we are honor-bound to ask you to read through the NWS's Winter Weather Info & Preparedness tips! If you memorize and recite these at parties, everybody will be talking about it.
Preparedness Reminders
Stock up on food, water, and medication well ahead of a winter storm.
Have extra batteries were flashlights, mobile phones, and NOAA weather radios.
Make a winter preparedness kit for your vehicle with an ice scraper, blankets, first aid kit, jumper cables, and road maps.
Keep extra blankets and clothing for warmth.
Where layers of clothing, hats and gloves to protect from cold.
Avoid overexposure to cold as frostbite and hypothermia can result in injury or even death.
What Stuff Means
Winter Weather Advisory: issued for minor accumulations of snow up to 3 inches, or ice up to 1/4 inch. Impacts to travel are possible.
Winter Storm Watch: issued for potential of significant accumulation of snow over 3 inches, or ice over 1/4 inch. Major impacts travel or damage to trees and power lines are possible.
Winter Storm Warning: issued when a major winter storm is expected with significant accumulation of snow over 3 inches, or ice over 1/4 inch. Major impacts to travel, trees, and parallel lines are anticipated.
Sunday – A Cold Rain – High 42°
Radar last 4 hours:
The HRRR thinks steady morning rain will switch to on/off rain this afternoon and into early evening. Temps will be in the low 40°s, preventing any of it from changing to snow today.
By sundown tonight, the HRRR thinks we will see some change over to snow in Eastern Arkansas:
This system will march east toward Middle Tennessee. Will it change over to sleet/snow, and if so, when?
If we knew that for sure, we'd be chilling with Huell.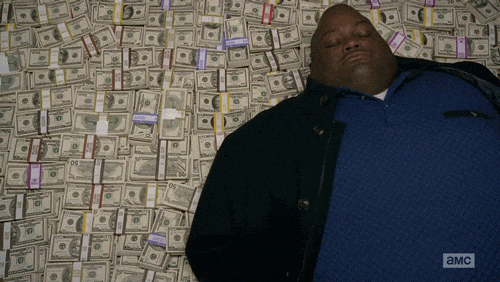 The RAP model believes there will be plenty of precipitation around 2 AM, but with the temperature at 5000 feet expected to be 2.69°C, and the temperature at the surface 36.9°F, we won't get any snow. Just rain.
As I write this, the HRRR and RAP models are not yet within range of the period of time we think the rain might change over to sleet/snow, which will conveniently be sometime during the Monday morning commute. So, we have to switch some other models, which is the equivalent of having to take your sister, instead of your girlfriend, to the prom.
The good news is that these models seem relatively consistent.
The NAM4 model thinks the changeover from rain to sleet/snow will begin at the higher elevations and locations on the northwest side of Nashville around 4 AM or 5 AM. However, by then, most of the precipitation will have escaped off to the east. By the time rush hour is in full swing, it should be cold enough for sleet or snow, but there will be very little precipitation to work with.
The HRW-N model thinks there will be a change over to sleet/snow at 6 AM, continuing until about 10 AM. The HRW-A agrees, and even keeps the snow around until lunch time. We don't think much of this will stick, because surface temperatures will be hovering right around freezing. However, the upper levels of the atmosphere should be cold enough to produce sleet and snow.
The GFS also thinks the changeover will happen around 6 AM, lasting a few hours. (It also thinks we may see a few flurries lingering around Monday afternoon). The Euro generally agrees with this.
With relatively good agreement across the models, NWS-Nashville has been consistently forecasting up to 0.5 inches of sleet/snow for us for Monday morning. High temperatures Monday will reach the mid-30s, so it's possible any lingering precipitation on the backside of the system may bring no-worries-flurries Monday afternoon.
Even though we have been left outside of the Winter Weather Advisory, "commuters should expect some possible travel delays during Monday morning rush-hour." From @NWSNashville:
Remember, areas at elevation will become hazardous first. That means Joelton. That also means the stretch of 840 near Fairview (we've only been through a few winter events while that road has been operational; and each time it was one of the first locations to present icing/travel problems).
Disclaimer: there's a small part of me that thinks the rain will escape east before it gets cold enough to snow. If you ever consider putting faith in a snow forecast in Middle Tennessee, don't.
In totality, this will be a very minor winter precipitation event. Garden gnomes, mailboxes, and patio furniture will be hardest hit. Just respect the ice. Taking it easy is a minor inconvenience relative to getting stuck in a fender bender or worse.
PSA: your monster truck may be able to tame rough countryside and GIT WURK DUN. It may even be amphibious and attract hot women. But even a little bit of ice can take it off the road. Don't be that guy.
Wintry weather and travel problems should diminish by late afternoon, but Monday Night Football looks awful temp-wise.
Tuesday will be one of the coldest days of the year.
This website supplements @NashSevereWx on Twitter.