Monday – More Sun, Warmer – Wake-Up 37°, High 67°
A strengthening southerly wind will pump in unseasonably warm air.
Tuesday – Warm, Becoming Cloudy, Rain on the Way – Wake-Up 48°, High 66°
After dark, we think light rain will start to arrive ahead of a cold front stretching from the Great Lakes down towards Houston:
A zoom-in of the GFS model for 7 PM Tuesday night. You can see the rain just starting for us.
The European model has almost exactly the same timing. Don't fixate on the 7 PM "start" time. This far out, I would give that a plus or minus range of about six hours.
This would be some pretty light rain, but we expect temperatures to drop very quickly upon arrival. We are forecast for 56° by 6 PM, 45° by midnight, then 41° by the time we wake up Wednesday morning.
This Week's Version of the "Polar Vortex"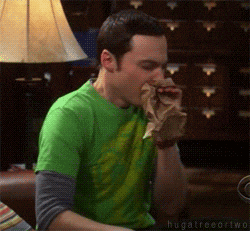 Average meteorologist reaction: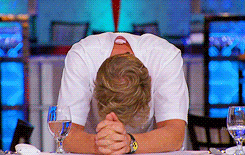 It's going to be cold, but enough of the "all hell will break loose" hype posted above, read more here in this article.
Behold our forecast temperatures when the cold air starts spilling in here on Wednesday:
A bunch of 20°s, 30°s, and 40°s. Big deal. It's November. It's supposed to get cold from time to time.
There will be no woolly mammoth attack led by this guy: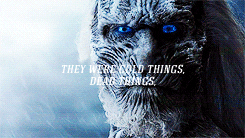 You will not find yourself waking up suspended to an ice cave like a stalactite

This week's temps will be far from historic. Wednesday's (November 12) low is 39°, which wouldn't even qualify for a top 50 coldest day.  The all-time record low for November 12 is 13°. Same for Thursday (November 13), where our forecast low is 31°, only 9° below normal (the all-time Nov 13 record low is 18°). Friday's (November 14) forecast low is 26°,  which is 14° below normal, and a far cry from the record low of 18° set in 1986.
Note that these cold temperatures are arriving without any precipitation/snow/sleet/freezing rain/white death. So instead of a light jacket this week, you'll probably need a heavy jacket. Instead of cotton socks, maybe some wool socks. But as far as "all hell breaking loose," well,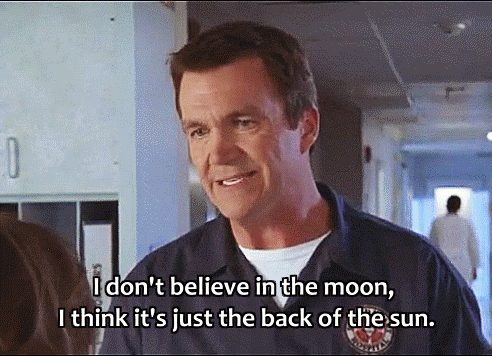 I leave you with this:
This website supplements @NashSevereWx on Twitter.