Editor's Note
Sometimes y'all ask "Is the intern a real person?" As if "are you just making him up?" Yeah, the interns are real.
Like most of our great ideas, the idea to get an intern came from Erik Proseus of @memphisweather1 (http://www.memphisweather.net/). Erik had interns in the Spring of 2013, and we needed one after deciding to jump into this website with both feet. We got resumes, conducted interviews. It was pretty close, but we chose Yasser Kishk. Great decision by us.
At the time, Yasser was a junior broadcast meteorology student at Mississippi State. His job was to study and write our forecast, tell jokes, then tolerate my editing. We needed him to deliver when he said he would (he did). We needed him to be responsive to our needs (he was). We needed him to find us his replacement (did a great job with that). We needed him to have fun with it (he did). We needed him to take some time off to have some fun in college, go storm chasing, do the football game thing (we try to be cool), but all in all, he took very little time off. There were times we had to tell him to take the weekend off. Yasser cared/cares a lot about doing a great job.
Along the way, Yasser wrote for us from Canada. And Egypt. Yes, he actually wrote a forecast for us while in Egypt. For no money (but a little school credit)!
We thought so much of him that we convinced Trevor Boucher, who was running Severe Weather Awareness Day for NWS-Nashville, to let Yasser and a friend (Hayden Nix) drive up from Starkville to be the gophers for the event. Yasser and Hayden showed up late on Friday night, turned up at the event super early Saturday morning, accepted a lot of responsibility, then worked tirelessly all day. They did this for free. During Spring Break.
Yasser graduated in May. Last weekend, he was offered and smartly took a job as a meteorologist at KOTA-TV in South Dakota. He's going to do what he loves, and what's he's great at.
During Yasser's tenure with us, which began June 1, 2013, and ends today, this website has seen 112,645 users, with 1,221,429 page views. He is largely responsible for this.
When the News Director for KOTA-TV called me for a reference, I told him Yasser is responsible, personable, and smart. When Yasser told me he had accepted the job, we celebrated that he gets paid to do what he loves. Will and I are very happy for him, and wish him well. Yasser has served you well. If you think about it, tell him thanks. You can tweet him here.
Anyway, below is his last forecast (Don't worry, we still have The Intern 2.0):
This Week — We get into a Fall Groove. No Rain Expected!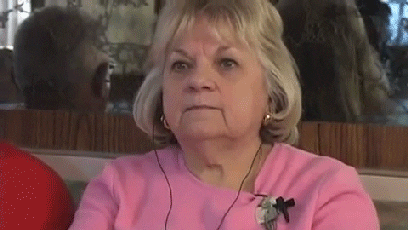 No crazy or out of control weather.
Monday – Mostly Sunny, with Maybe An Afternoon Sprinkler – Wake Up 45°, High 68°
Fall remains in cruise control.
A little shortwave will pass this afternoon and give us a very small chance of rain. HRRR is a believer in it though. No chance of a rainout, but don't be surprised to see a light shower.
Tuesday – Superb – Wake Up 48°, High 67°
We can't stop, and we won't stop cruisin'.  Still no rain to speak of in this forecast.
Official Extended NWS Forecast:
Well done, Intern. Before you leave, you missed a spot on the hood of Will's jeep.
This website supplements @NashSevereWx on Twitter.