Current Radar
At 8:45 PM, storm activity was diminishing or otherwise moving east of us. The question is: are we done with the storms?
Probably not. Even though there is nothing on the radar to our W and NW, and only very scattered storms are expected over the region while we sleep (any storms we get may be severe, with hail the main threat), more rain/storms are expected Tuesday.
The HRRR thinks the following storms will greet our morning commute:
Rain is expected to continue through the daytime hours tomorrow. We aren't ruling out severe weather, but SPC only has us inside a 5% risk area for severe weather.
Another half inch of rain is expected through sunset Tuesday.
Y'all tweeted us some great photos Monday.
These are photos taken of the severe thunderstorm (hail) that clipped SE Williamson County, then trucked into Rutherford County. Many are taken from 30 miles away:
@BubblyRo
From Green Hills, by @smailsteve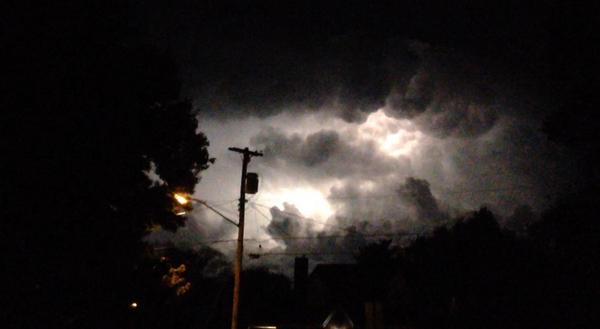 From @LeezySixFifteen. Check out the moon.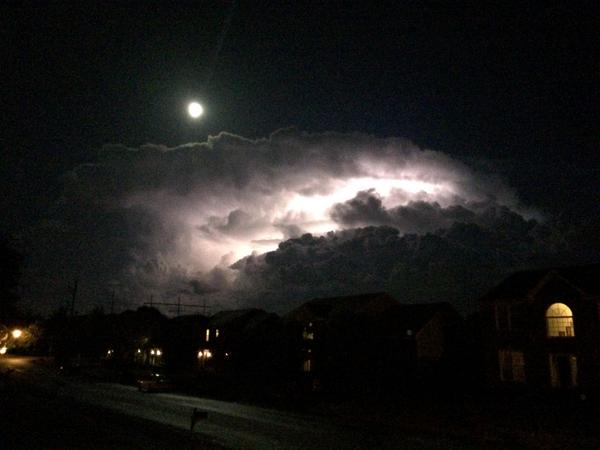 @spccpastmatt. More moon!
From Franklin, via @fabulousmsmoxie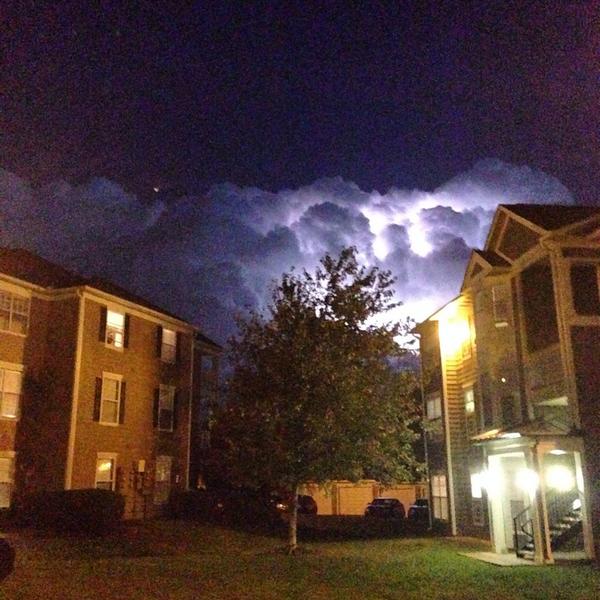 We got several more great ones, including this instagram video from @tnbrewworks. This Vine is probably my favorite one of the night, from @senCyr (cloud flashlight). Hit up our replies/mentions to see them all.
We also saw a wall cloud move across Williamson County around 5:30 PM.
From @jam911, who got two shots. This from Independence HS: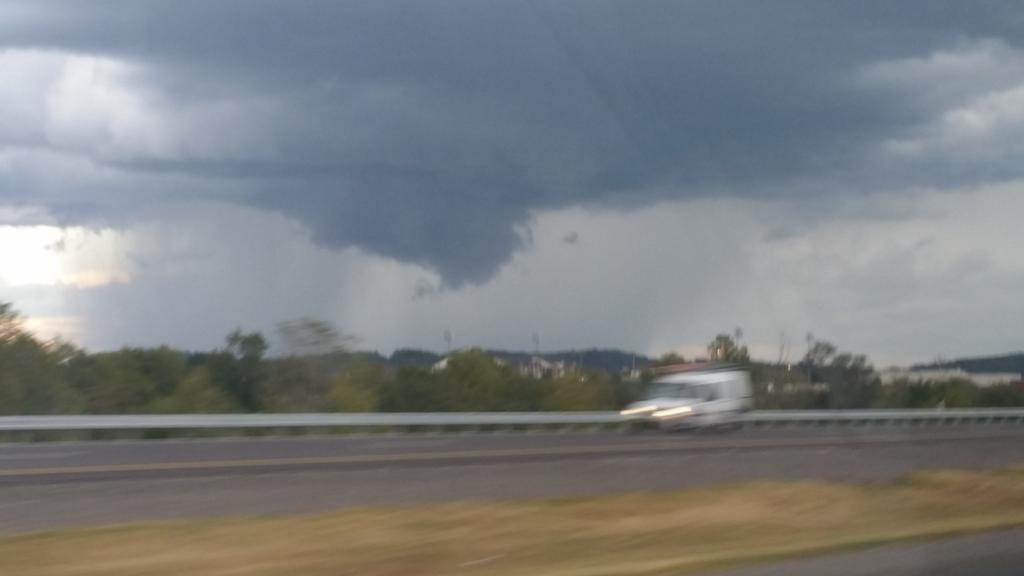 This near 840: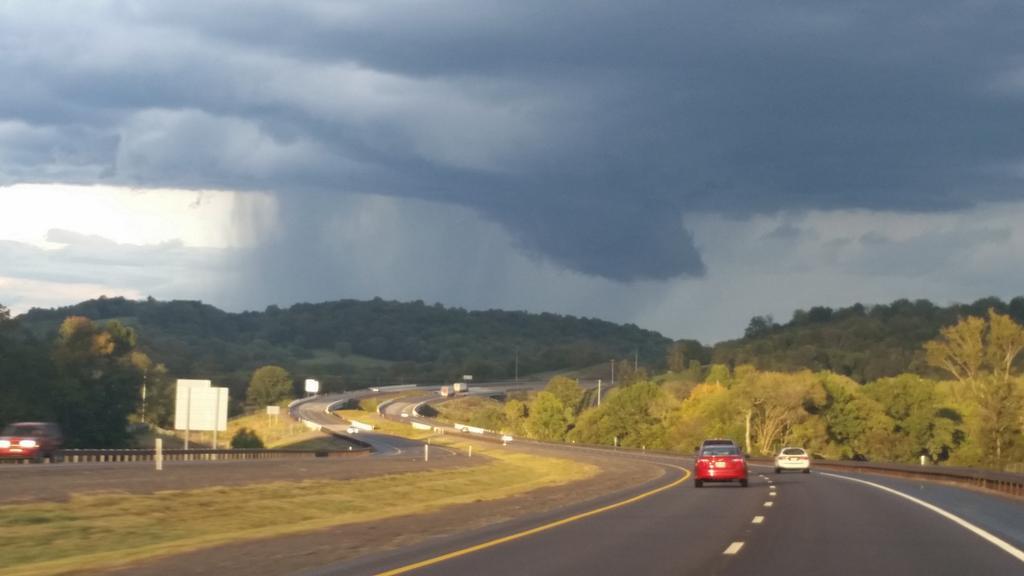 This from @melindabrown: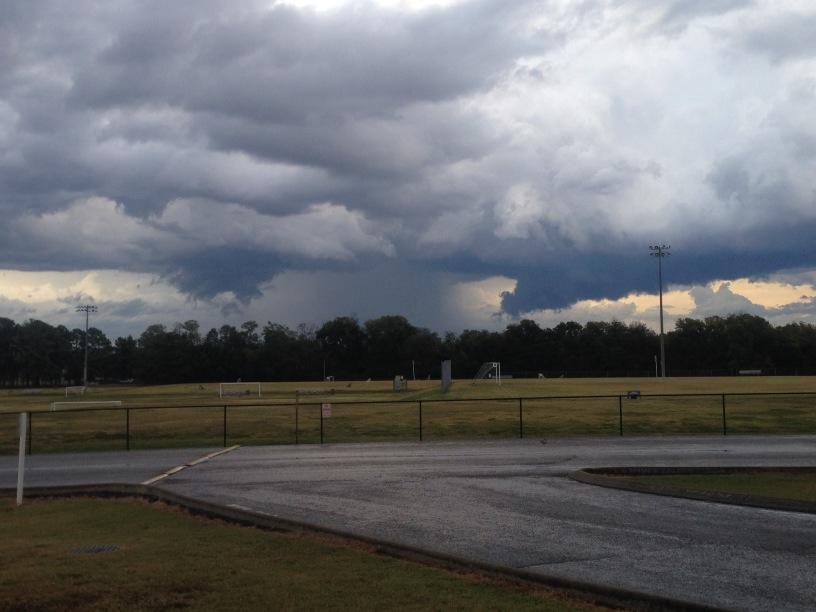 Today's environment was not tornado-friendly. Cloud bases were too high and the wind fields too unfavorable. But, anytime you see a wall cloud, stare at it, and ask "is this cloud rotating?" If it is, call NWS-Nashville or tweet to them with #tSpotter. Rotating wall clouds often spout tornadoes.
Before the wall cloud, a separate storm, a left-moving supercell, moved from SW Williamson Co toward Brentwood, exiting east near the airport around 4 PM. It dropped a lot of hail. Here's a small sampling of the photos y'all sent it. You were the eyes of the NWS today. Great job:
Crieve Hall from @thrivephoto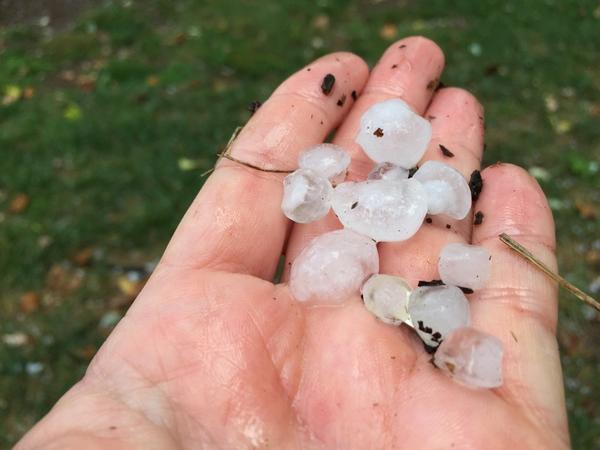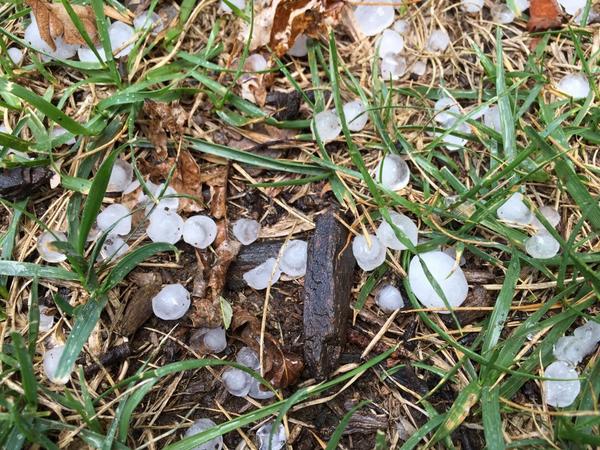 Brentwood Hills Church of Christ from @AndrewLeeper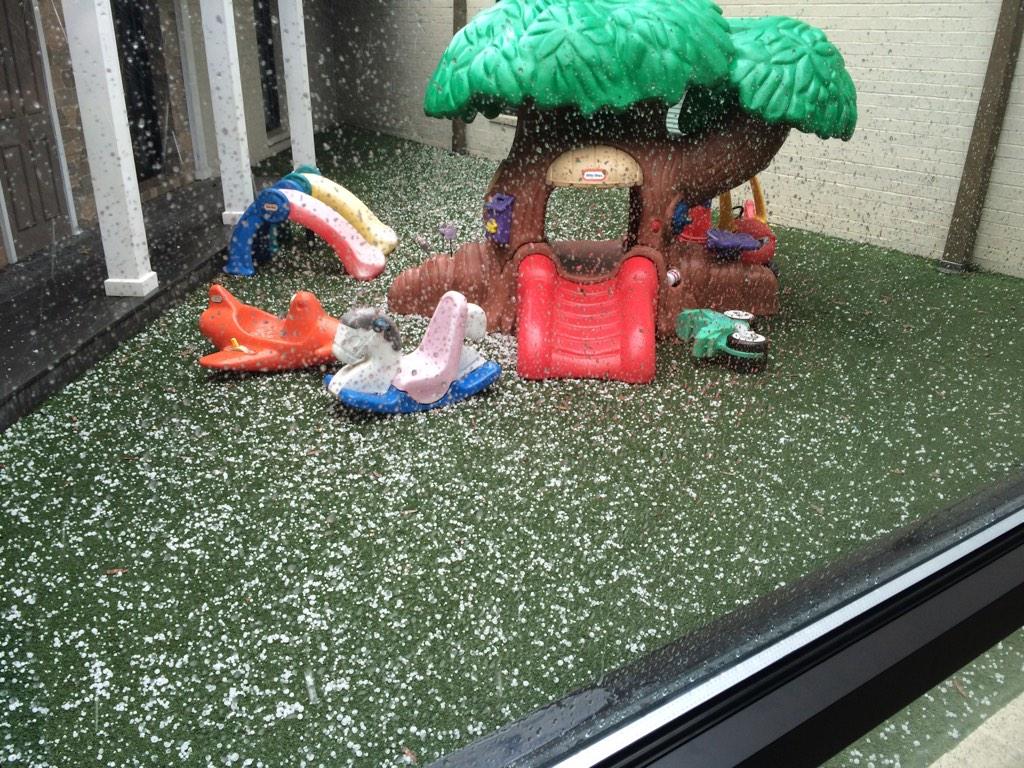 Maryland Farms from @loganwnewton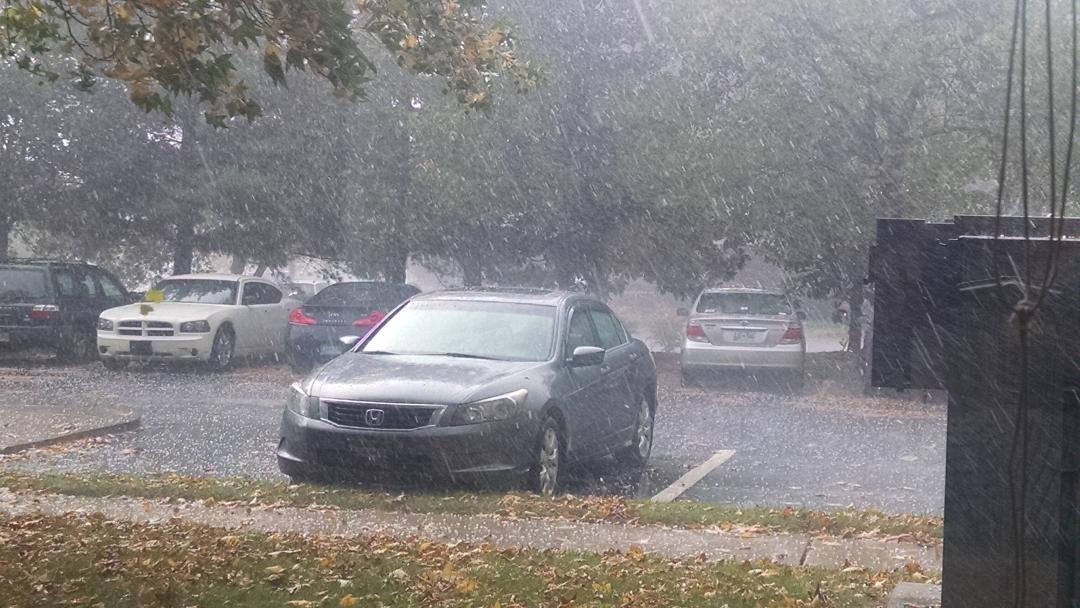 Here's the hail storm, as seen from the *cough/formal voice* The Mall at Green Hills, via @tsmith7101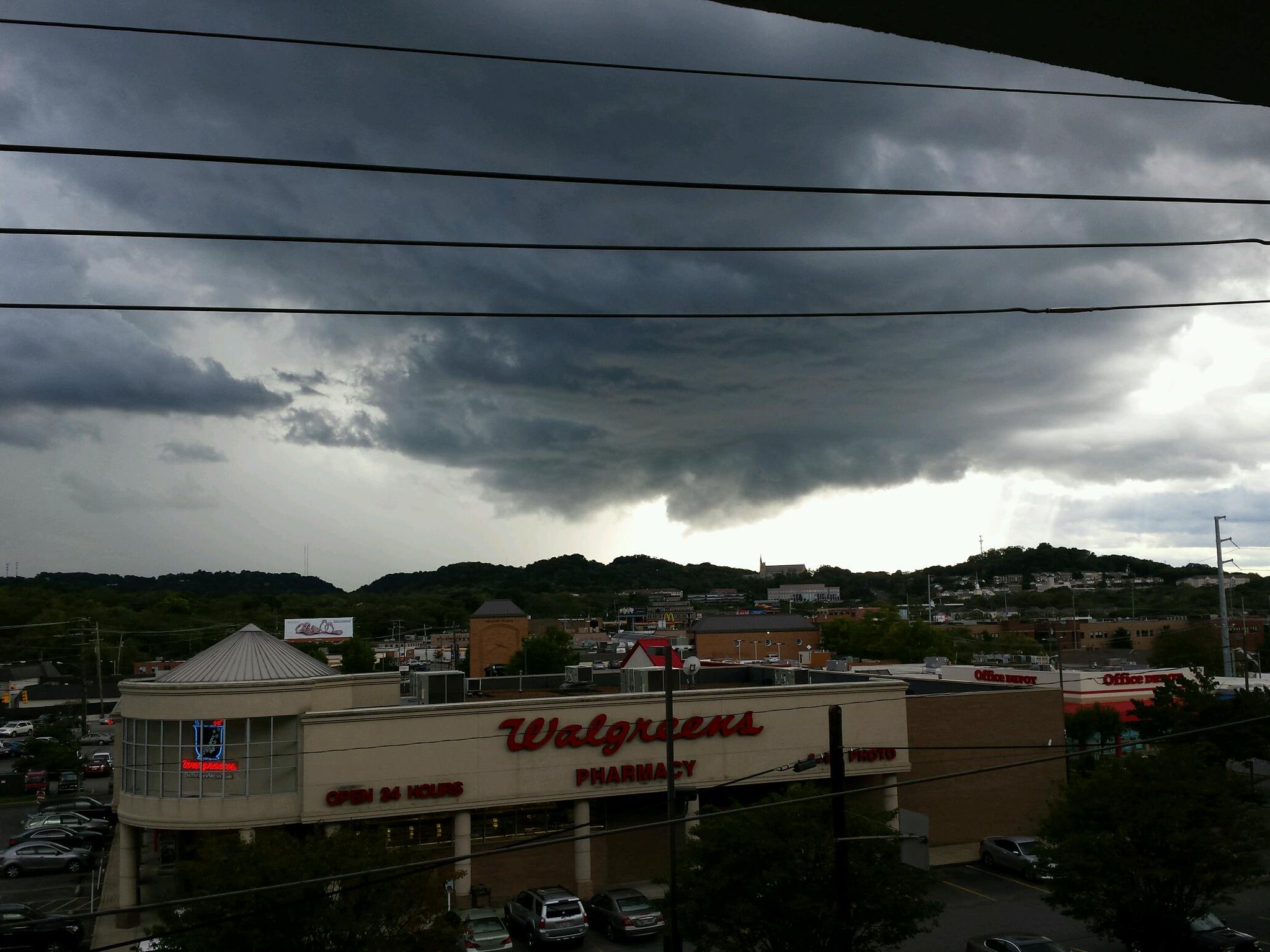 North Franklin, from @jenpbarr
Finally, before the storm, lawn mowers at work on the Hermitage Golf Course, from @RyanEGraney
Warnings are never posted to this site, which is a supplement to @NashSevereWx on Twitter. Consult multiple reliable sources of weather info, preferably local TV stations.