Current Official Temp
Watch the cold front's arrival on last night's hourly observations:
Saturday – Much Colder, Sunny, Frost Advisory Overnight – High 62°
A west/northwest wind at 14-16 MPH will be blowing, tossing more cold air at us. Winds will die down after the sun goes down. You need a jacket today.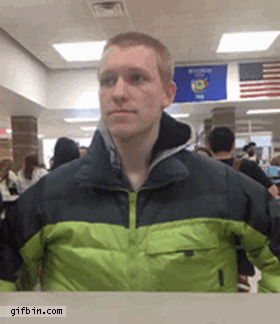 Sunday – Frost Advisory Early, then Sunny, Warmer – Wake Up 39°, High 71°
The current official low temp is 37°. Yes, 37°, happening between 4 AM and 7 AM.
A warmup is expected. The high pressure that is to our west today (bringing colder temps) will hurry to our east Sunday (brining warmer temps). Maybe a shower or two could develop Sunday night, but don't count on it. All in all, a pretty spectacular day.
Monday – Rain Possible – Wake Up 52°, High 77°
NWS: "Some bits of energy will move southeastward and bring a chance of showers and a few thunderstorms through Tuesday."
This website supplements @NashSevereWx on Twitter.