Three days ago, the major global weather models (and later, some of the regional models) predicted torrential rain for us today. We were, they said,
Regular readers of this website will notice that between then and now, the models have been taking that system that was "meant" for us, and sending it southeastward. Notice the frustration in the tone of this morning's NWS forecast discussion, which I quote (Note: the NWS writes in ALL CAPS all the time, don't read anything into that. Just think of a Meg Ryan [as "us"] / Tom Hanks [as "rain"] movie while reading:)
Here's Meg, talking to rain.
THE MODELS HAVE BEEN FLIP-FLOPPING BETWEEN FASTER/SLOWER TRACKS WITH THE LOWER LEVEL CIRCULATION ACROSS THE SOUTHEAST SUNDAY THROUGH MONDAY…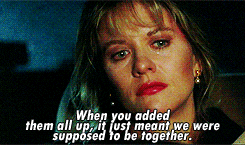 But it flip-flopped on you, Meg. Love/Weather does that.
… WHILE ALSO DIFFERING ON CRITICAL DETAILS REGARDING THE UPPER LEVEL SUPPORT. THE LATEST GUIDANCE SEEMS TO SUPPORT A RELATIVELY MORE SUPPRESSED SOLUTION COMPARED TO YESTERDAYS MODEL RUNS.
Tom's still in shock over the lack of upper level support and a "relatively more suppressed solution." If you had to go to Atlanta instead of Nashville, you'd be on the phone talking about your depression, wouldn't you? (Don't answer that!)
I CONTINUE TO BE UNIMPRESSED WITH GULF SYSTEM AND APPROACHING MID LEVEL TROUGH BOTH IN TERMS OF MOISTURE TRANSPORT INTO MID STATE AND THE NEEDED LIFT. ANY RAIN CHANCE PULLS EAST ON MONDAY WITH DRY WEATHER TUESDAY INTO THURSDAY.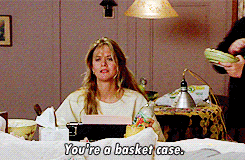 This is what happens when you take model data from 72 hours before a weather event, convince yourself it's going to happen, emotionally commit to that future, only to be let down.
At 8:15 AM, there was plenty of moisture streaming into to Middle Tennessee, but as you can see, most of it is SE of us:
Despite all the moisture, only a few light, isolated showers are even over land. Most of the rain activity is draped over the coastline of the Gulf of Mexico. It will move NE today.
The HRRR model predicts small, very light showers will freckle our radar this afternoon, coming from the parent rainmaker moving into S Alabama and Georgia. We don't think it'll be enough to rain out any outdoor activities. It'll be overcast, humid, with a high of 82°. We're not expecting any lightning, either.
Monday – Cloudy, Then Slowly Clearing – Wake Up 61°, High 84°
Rest Of The Week – We'll be in the mid-80°s until a rain-making cold front arrives late Thursday/Friday. Friday night football may be a muddy mess, but by Saturday, we think we'll be clearing out, with a high of only 70°