Latest Official Temp & Other Stuff, taken at :53 every hour
Thursday Night – Still Awesome
NWS thinks patchy fog may develop overnight, but with the lowest dewpoint depression at 5° (temp minus dewpoint, 60° – 55° = 5°), fog shouldn't be a big problem overnight and Friday morning. Beware the usually foggy spots.
Friday – Cool Morning, Warm Afternoon – Wake Up 60°, High 85°
High pressure continues to dominate, so sunscreen, y'all: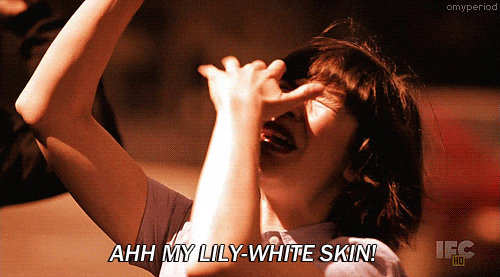 The Weekend – Gradually Deteriorating
The 2 big medium-range (GFS, Euro) weather models have resolved their differences, and are starting to agree on the following:
Saturday: Sunny To Start
63°/85°
It'll be gorgeous in the morning, but you'll notice clouds increasing late in the afternoon & evening. Not expecting any rainouts.
Sunday: Mostly Cloudy/Rainy
64°/78°
Two weathery things will be happening:
1.  An inverted surface trough will form along/E of the Mississippi River, drawing in cloudforming & rainmaking moisture from the Gulf of Mexico.
2.  Meanwhile, a weak upper level trough is forecast to develop in the Central Plains, then move our way.
NWS: "Both global models indicate potential for heavy rainfall…." The Quantititatve Prediction Forecast guys at the Weather Prediction Center have us down for about 2″ of rain total with this system (from Sunday AM to Tuesday AM):
BTW, when you think of "Quantititatve Prediction Forecast guys at the Weather Prediction Center" and "global models," well, this:
So maybe you're thinking: Please get me more details. I have Sunday plans! What about my . . .
Kid's Birthday Party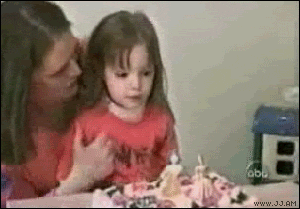 Party on the Lawn
Nap
Right now, we think it won't rain Sunday morning.
Rain chances begin Sunday after noon, and increase into Sunday night. If you have outdoorsy stuff planned Sunday afternoon/evening — I'm looking at you, Fellowship Bible Church in Brentwood — you may consider the theology and potential application of Mosesian water parting skills to your lawn party or other shelterless gathering. There remains a small chance of lightning, but the main concern is rain.
No one is any good at pinpointing the time of rain arrival 72 hours in advance, but just for fun, let's ask the weather models:

The Euro model (not pictured, we comply with TOS), has it raining pretty hard by 6 or 7 PM.
The GFS model says No Rain Until 4 PM, and even then, Not Very Much or Maybe None At All:
The NAM model (not a global model, just a "regional" model, seeks counseling for inferiority) says Raining Hard at 1 PM:
Me? I think we'll get in our Sunday afternoon outdoor activities, but then again, I think the Bengals are definitely going to win a playoff game this year.  A little more data courtesy of the passing of time will be helpful in *cough* refining this outlook.
We expect rain Monday (if not before). Monday's outdoor activites may be in trouble. Euro Model is predicting 2″ for us on Monday.
This website supplements @NashSevereWx on Twitter.